Review: HTC U Ultra | TechTree.com
Review: HTC U Ultra
A beautiful phone let down by camera and battery life
Rating

3
/5
03rd May 2017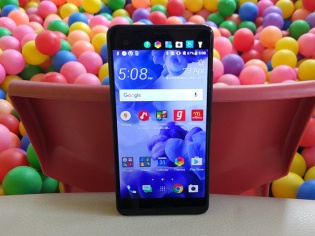 Pros:
Stunning looks; Excellent build quality; Great performance.
Cons:
Disappointing battery life; Lacks 3.5 mm jack; Camera could have been better; Secondary screen is useless.
HTC U Ultra
Price: Rs 57,800
Lets face it, Samsung dominates the Android flagship market with its Galaxy line-up. Though the Taiwanese company HTC has managed to carve itself a niche thanks to its design expertise. The company may not excel at fine tuning its smartphones, but it surely knows how to build good-looking handsets. Its latest premium phone, the U Ultra is no exception. So let us find out if it is more than just a pretty face.
Design
Saying that the U Ultra is a head-turner would be an understatement. The device is good at catching your eye with its premium glass build. HTC claims that it has created a unique liquid surface. This is the first time, a phone maker has bonded colours in layers of glass. it is quite a complex process, but all you need to need to know is that it looks stunning. It does however work as a fingerprint magnet.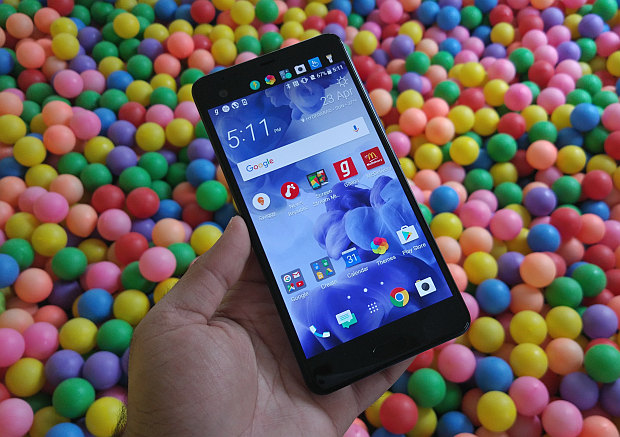 In addition to experimenting with new build process, HTC has also gone with a new design language. Gone are the sharp design with straight lines, the U Ultra is more on the curvy side. The only gripe I have here is that it is too slippery. Its humongous size doesn't help either. Moreover, the phone sports glass everywhere, so you are better off using a cover. It is hard to operate phone with one-hand, but then I guess HTC is targeting the Galaxy Note 7 customers.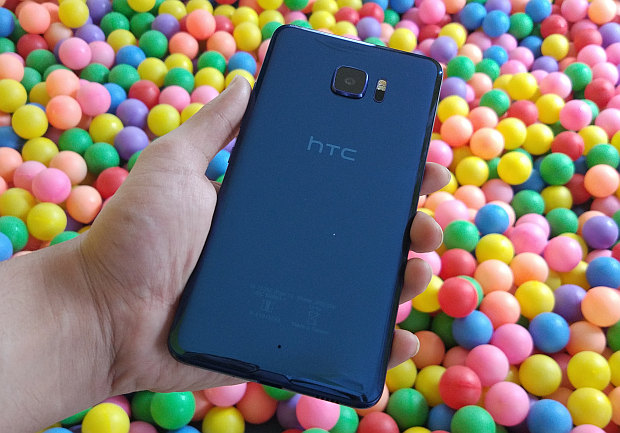 Unlike the latest iPhone and flagship Galaxy devices, the U Ultra lacks water-resistant body. That's quite a bummer considering that the phone costs as much as other top-dogs.
Dual Display
The U Ultra sports a 5.7-inch primary screen. The Super LCD5 panel has resolution of 1440x2560. it is quite sharp and bright. However, in terms of colours and contract, it is nowhere near the LG G5. The display also shows significant colour shift at angles. Another disappointing aspect is the rendering of blacks. At best, the black areas look dark grey on the U Ultra's screen.
The phone has 2-inch secondary screen strip just above the primary display. The display is cut short by the front-facing camera and a bunch of sensors. Yes, that's much like what we have seen on the LG V10 and V20. And similar to LG's implementation, the U Ultra's secondary screen is nothing more than a gimmick. The worst part is that since the screen fails to render proper blacks, you can clearly see the separation between the bezel and screen. While watching the movie, that patch looks quite an eyesore.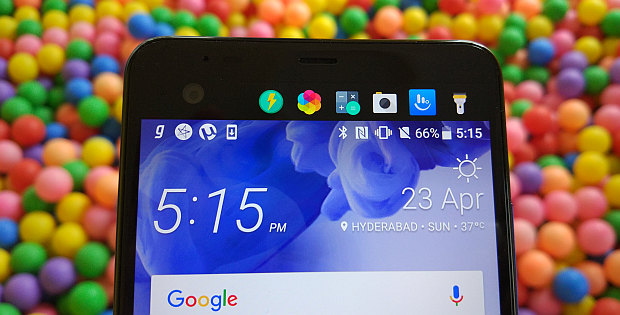 User Interface
The U Ultra runs Android Nougat. Of course, it runs latest version of Sense UI on top. The Taiwanese company has found a nice balance between the aesthetics and utility. It is fast, easy to use, and impressive to look at. HTC fans will quickly feel at home with the BlinkFeed that hasn't changed much. For those not in the know, BlinkFeed aggregates news and social updates from multiple sources and in a single stream. However, HTC has let go of its other apps such as browser and Scribble in favour of Google's solutions.
So far, the AI assistants on phones have been quite useless. Same goes for HTC's virtual assistant that pushes notifications to the secondary screen. For better or worse, the feature isn't live in India yet. I don't like the phone nagging me for numerous notifications, so I think it is good that the feature is not available in India.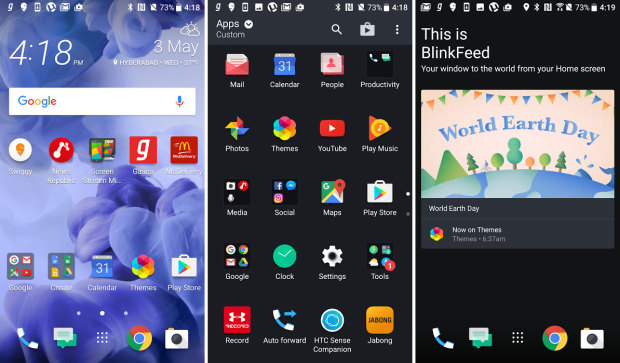 So for me, the secondary screen gave access to favourite contacts and apps. You also control music playback and pre-loaded apps. You can also control some basic settings from the secondary screen. I have been using this phone for over two weeks now, but haven't really found the feature to be useful.
The U Ultra's Snapdragon 821 chipset keep the things running swiftly. Although it is not the latest SoC in the market, the two 2.15 GHz Kryo and two 1.6 GHz Kryo processors are more than enough to handle everything you throw at it. The Adreno 530 GPU and 4 GB RAM, performs well in terms of gaming too. Not a single game showed any sign of a slowdown. The phone has 64 GB internal storage. You get a hybrid slot, which can be used for adding a microSD card or a secondary SIM.
Multimedia
Following Apple's lead, HTC has let go of the 3.5 mm jack. To make up for it, HTC ships the phone with a fancy pair of USB earphones. HTC claims that these earphones can analyse your ears by sending a sonic pulse and then fine-tune the sound for your ears. In reality though, I didn't find it to be anything more than a glorified bass boost option. We tried the audio config for multiple people, and the final result was same for all of us. So I doubt, if HTC's tech really works.
Camera
HTC had a bad run in terms of camera. Especially, its One series was know for producing a weird pink tint in low-light shots. This time around though, HTC has improved. The U Ultra's 12-megapixel camera backed by OIS (Optical Image Stabilisation) delivery very good results. The objects in photographs look sharp and the focused objects contain plenty of detail. However, it is still not up there with Apple and Samsung's flagship phones.
For shutterbugs who like to play with advanced settings, HTC offers a Pro mode that lets you control white balance, exposure, ISO, and shutter speed. It is quite good at recording videos too. The max resolution it offers is 4k, but I found Full HD to be more practical.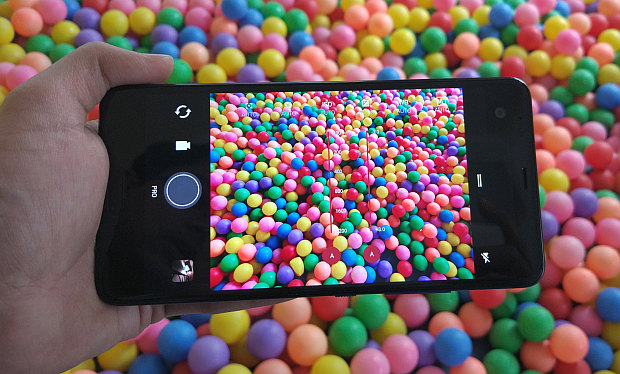 For selfies, HTC has thrown-in a 16-megapixel front-facing snapper.
Battery
Despite its large size, the U Ultra only packs-in a 3000 mAh battery. As you would expect, the battery does not take you through a day on a single charge. Even with moderate use, you will be required to top-up the phone at night. For a phone that costs around 60k, the battery performance is definitely not up to the mark.
Verdict
All things considered, the U Ultra is a mix bag. HTC has done a great job in terms of built quality. At the same time, it is quite big for comfortable one-handed use and the secondary screen is nothing more than a gimmick. What's worse is that the phone's battery life is quite disappointing. Camera too leave a lot to be desired.
Considering that the iPhone 7 and Galaxy s7 edge are both water resistant, the U Ultra does lose out to them in terms of longevity. So, if you are looking for a flagship phone, Samsung and Apple are still your best bets.
Rating: 3/5
TAGS: HTC Smartphones