Review: Creative Muvo 2 | TechTree.com
Review: Creative Muvo 2
A portable wireless speaker for the adventurous types.
Rating

3.5
/5
19th Feb 2017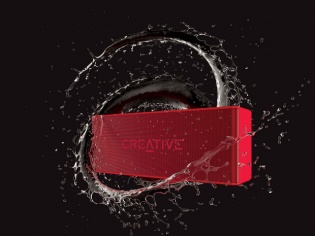 Pros:
Good sound quality; Water and dust resistant body; Sturdy yet light; Long battery life.
Cons:
Price is on the higher side.
With majority of consumers turning to
smartphones
and tablets for content consumption,
Bluetooth
speakers have become incredibly popular. Today's wireless speakers are what
boomboxes
were to the
80s
. Little wonder then, many brands are trying their luck in this rapidly growing segment. One of the brands that has been doing good work is Creative. The Singapore-based company known for its PC peripherals has quite an interesting line-up spanning across a wide price spectrum. The one we have right now is the
Muvo
2, which is just north of
10k
mark. Needless to say, the
Muvo
2 has a lot of competition. Lets find out how it fares against the competition: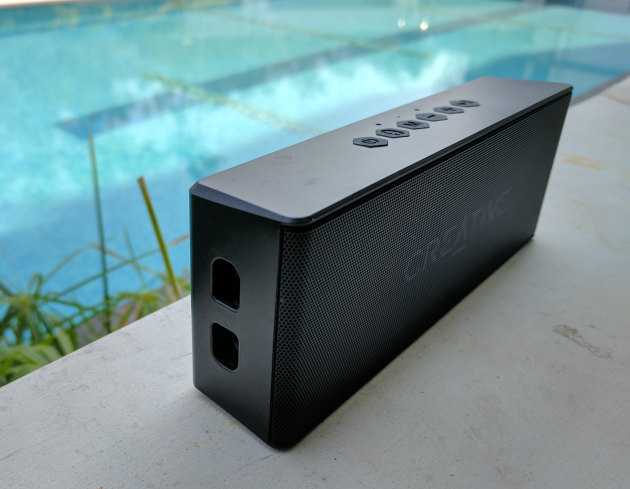 Design
In terms of design, Creative has gone with a minimalistic design approach. The Muvo 2 is a rectangular block of plastic. Branding is understated, most people won't even notice it on a first glance. However, the device comes in bold red and blue hues, in addition to regular black and grey.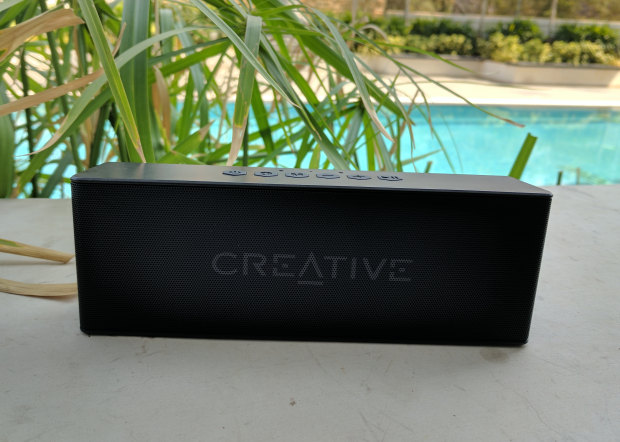 The ports at the back are concealed with a rubber strip. Hiding those ports and slots, is a good call, but Creative could have used better quality flap. The device weighs in at 340 grams.
The Muvo 2 comes with IP 66 certification, which means that it can withstand dust and splashes of water. This makes it an ideal companion for your pool parties. You can also take it on treks without worrying about it getting spoiled by dust. The build is quite solid, so the Muvo 2 can actually live with a drop or two.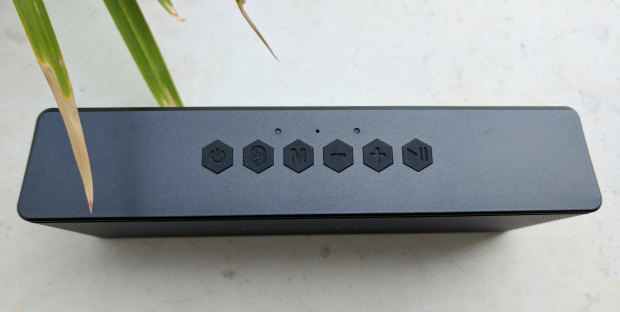 Technical bits
The wireless speaker comes with Bluetooth 4.2 connectivity. It has wireless range of up to 10 metres. However, with walls taken into consideration, the signal goes up to around 6 metres. It has a 2200 mAh battery. The Muvo 2 can be charged via onboard micro USB port. The speaker also has a microSD card slot and a 3.5 mm audio-in jack.
Setting it up
Pairing the Muvo 2 to your phone or tablet is as easy as it gets. Simply press the dedicated Bluetooth button on the speaker and it shows up on your smartphone. For better battery life, you can use the 3.5 mm jack to play the music. Thanks to the onboard microSD card slot, the speaker can also work as a standalone media player. What's more, Creative has also baked-in USB audio out, so that you can play music via your computer's USB port.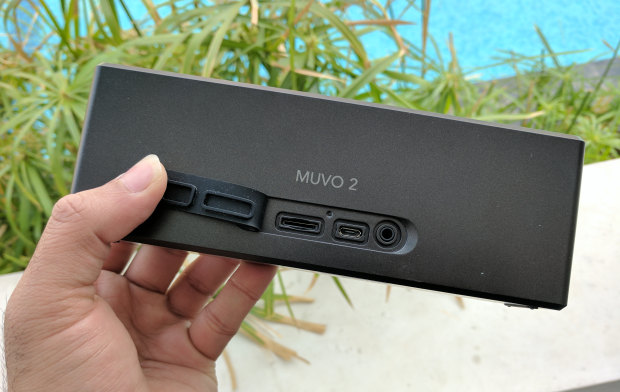 Performance
The Muvo 2 features two front-firing drivers. It also boasts of a large passive radiator to produce the bass. Considering its size, the speaker is quite loud. The sound quality is good too. It doesn't sound hollow like most portable speakers. However, it is not as good as Creative's other product, the Sound Blaster Roar that falls in the same price bracket. Especially, when it comes to reproducing low-frequency sounds, the Roar blows the Muvo 2 out-of-the-water.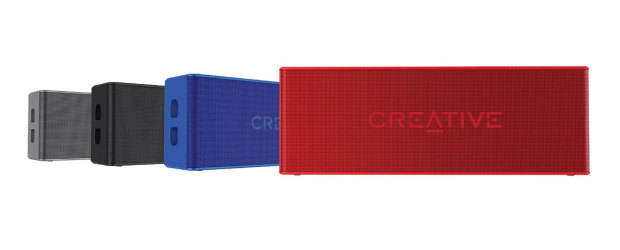 You can connect two Creative Muvo 2 speakers to a single source. With such setup, the pair produces stereo sound. Much like most Creative speakers, this one supports the speakerphone feature.
As mentioned earlier in the article, the speaker comes with an built-in media player. It support variety of formats including MP3, WAV, WMA, and even FLAC. On a single charge the Muvo 2 lasts for around 8 hours over Bluetooth. If you switch to an AUX cable or a microSD card, it may last even more. To save the battery, the speaker shuts itself down after 10 minutes of inactivity.
Verdict
The Muvo 2 is a good wireless speaker for home as well as outdoor use. It sounds good, and is loud enough to fill a large room. The versatile speaker can be used for conference calls, and since it is water-resistant, you can take it to the pool parties. However, if you don't mind a bulky outlook, Creative's Sound Blaster that falls in the same price category is a much better alternative.
TAGS: Creative Muvo 2, Creative, Portable Speakers, Bluetooth Speakers