Huawei Honor 5C: Next Gen Processor | TechTree.com
Huawei Honor 5C: Next Gen Processor
Well built, nice enough to look at, this phone has stiff competition. But it has the Kirin 650 up its sleeve
Rating

3.5
/5
07th Jul 2016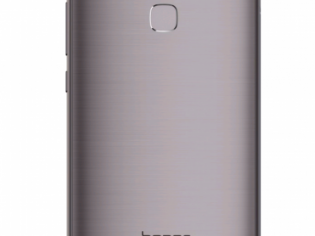 Pros:
Great size, Good ergonomics, Good battery life, Good performance
Cons:
Average camera, Should have reduced its price in light of competition,Could have done with more RAM, to keep up
Don't sneeze at Huawei. It's the brand that overtook Apple in China's smartphone market. With India's growth potential in mobiles, the company is carving it's place out in the country - but it's tough going, so fierce is the competition.
One of its recently launched phones, the Honor 5C, has been much talked about because it's based on Huawei's own Kirin 650 processor, a next gen processor that improves battery life, works fast without heating up and handles graphics well. And does it? I'd say yes, pretty much. At Rs. 10,999 it's in a segment crawling with competition though.
The Honor 5C is a sedate little phone. I say little because it's 5.2 inches not the usual 5.5, making it easier to grab and grip, giving it that nestle-in-the-hand feel. Nothing about holding this phone is uncomfortable. Rounded sides, a smooth brushed metal back and just the right weight and size make it perfect for quickly picking it up to make calls and using it for long periods at a time. Those who are hard put to it to find any worthwhile phones that are easily grip-able should give the Honor 5C a try.
The 3,000mAh battery has great standby time and each time I picked it up I was happy to see it wasn't startling me with a huge drain in battery. It stood up well to moderate usage and stood me well through the day.
The Honor 5C works on its own Kirin 650 processor, equivalent to the Snapdragon 650 that many of the phones in this segment are coming out with. It does really well on benchmark tests. In usage too, I found it performed good and didn't heat up. I've seen more expensive phones warm up like toast. For the most part it's smooth. I did find browsing had a little jerkiness at times however. The 5C has 2GB of RAM and here's where Huawei could have stepped it up a little because others are beginning to move on to 3GB and 4GB roughly in the same price bracket.
Huawei's software interface is pretty light and fuss free. It would be difficult to accept if it weren't. At the same time, it's also sort of devoid of personality, but I'm thinking not many will mind that very much. The internal storage you get on the 5C is 16GB, with a memory card slot for expansion of up to 128GB. You can use dual micro SIMs, and 4G LTE is supported.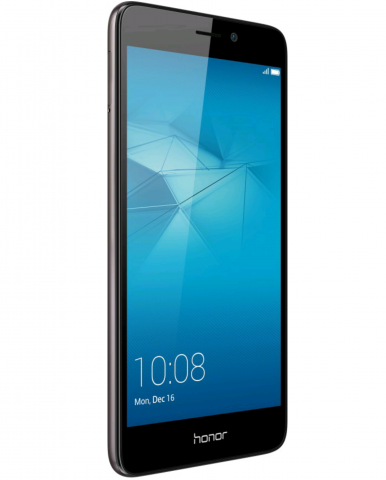 This smaller-than-usual smartphone works well and feels good in the hand. But there are so many options...
Despite quite a lot being written about the 13MP and 8MP cameras on the 5C, I found them a bit wanting. They do both shoot video at 1080p, and there's anF2.0 aperture and 78° wide-angle 5-element (5P) macro lens, but I found photos ready to pixelate under many conditions. Image reproduction was good, but the fuzziness and noise set the camera at standard average budget for me. The camera app, on the other hand, is rather nice and easy to use.
Lilac Ray is a corporate consultant who loves her gadgets as much as she loves her shoes. You can write to her at [email protected].
TAGS: Huawei Honor, Huawei, Huawei Honor 5C, Next Gen Processor, Kirin 650 processor