Don't Judge Evidson X55 By Its Looks, Listen To It Once.. | TechTree.com
Don't Judge Evidson X55 By Its Looks, Listen To It Once..
And there is no wonder if this budget friendly earphone becomes your primary music listening gadget!
Rating

4
/5
05th Jul 2016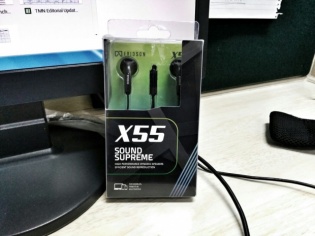 Pros:
Clear bass, treble and mids, lightweight, impresive price tag
Cons:
Cable is not flat, looks
We are most of the time sceptical about things that come at cheaper price tags. But, Evidson X55 is definitely something that cannot be neglected... if you are a vivid music listener. Clear bass, treble, and mids; what more can you expect at INR 549?
Though X55 comes with a non in-ear design, the sound reproduction is fairly decent... in fact I must say... I am very much impressed for the price tag it carries.
The X55 comes with a gold plated 3.5 mm audio jack and is very much good in isolating the noise when plugged in to the ear. But, the microphone quality is not upto the mark, which is still fine, according to me, when we do not pay a hefty amount.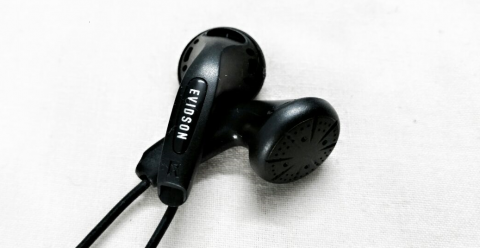 Evidson X55 comes with a classic retro design.
The earphone comes with 32 ohms of impedance, 20 Hz to 20 kHz of frequency range, and 115 dB of sensitivity. With a classic retro design and lightweight form factor, the Evidson Sound Supreme X55 is a perfect fit for comfortable listening sessions.
You also get two pairs of soft cotton ear buds with the earphones, which once again remind us the design of those earphones which existed before the in-ear form factor actually became popular.
In a nutshell, all I can say is that, the Evidson X55 is pretty solid in its build quality. The cable is not flat and is definitely not one of the strongest out there in the market. But, come on, for INR 549 what more can you expect?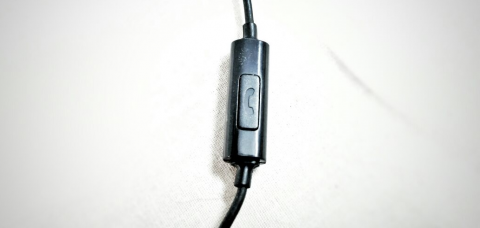 X55 comes with a single button to receive your call, and pause/play the music.
My final verdict regarding the Evidson X55 would be -- Don't go by the looks. Looks can often be deceptive. But, the output quality is what truly matters and Evidson has done a pretty well job in that. I would definitely rate it a 4 out of 5.
TAGS: Evidson, Evidson X55