Xiaomi Mi Max: As Big As It Can Get | TechTree.com
Xiaomi Mi Max: As Big As It Can Get
Any more and this phone with its 6.44 inch screen and a 4,850mAh battery, would be a tablet. But some want it large.
Rating

4
/5
01st Jul 2016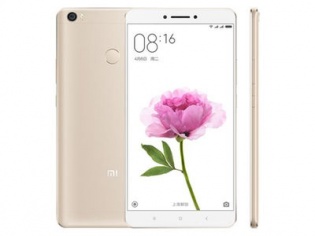 Pros:
Lots of screen space, thin bezels, Great price, Fantastic battery life, Good performance, no heating, Light for its size
Cons:
Disappointing camera, Every app doesn't fit
There's no point complaining about the size of the Xiaomi Mi Max. It's in the name and in the plan. But let me do so for a moment.
For smaller hands, this is a real wide device. And slippery. You need to put it in a case quickly, making sure it isn't adding to the weight. Without that, you could drop it when quickly grabbing it when it rings. But then, anyone who can't cope with the sheer size of this phone, has plenty of other options, including its cousin, the Redmi Note 3. Quite obviously, those who don't have huge pockets will have to figure out how they're going to carry this phone about.The trade-off is lots of screen to play with and it's those interested that who are the ones who should look any further at the Mi Max.
Using it for the past few days, I did get some hand fatigue but surprisingly you soon find ways of getting along with the Mi Max and enjoying the large Full-HD screen, which is what Xiaomi is banking on.
With so much screen, it's a given that one will have a nice handy way of watching movies and video, browsing the web in all its glory, and using apps to the max. Hugo Barra, Xiaomi's Vice President of International and the company's face in India (he visits often) says that even for work, a device of this size is so much better than a smaller phone because you can see so much more of a spreadsheet, view a document better and generally see much more at one glance.
The display of the Mi Max is covered with 2D curved glass and has Gorilla Glass 3 protection which should keep the device from getting all scratched up in a bag or shattering readily. I found nothing troublesome about the quality of the display which is more sunlight friendly than is averagely found.
In mid August, the Mi Max should upgrade to Xiaomi's upgraded interface, MiUi 8. This should make the phone a lot smarter and more enjoyable to use because of the the features shown off at the launch event in New Delhi seem really worth waiting for and are quite unique to Xiaomi's devices. Currently it works on MIUI 7.5 on top of Android Marshmallow (some of whose features don't come up because of the interface) and is fast enough with its Snapdragon 650 processor. There are two variants to be available: One that runs on the 650 with 3GB RAM and 32GB storage space and another that works with the 652 with 4GB RAM and 128GB of storage space. With both, you get a hybrid dual SIM so can up the storage some more if you're not using two SIMs.
The price of the Mi Max's two variants is another highlight. It seems just right for what is offered at Rs 14,999 and Rs 19,999. And this is more so because the phone comes with a big 4,850mAh battery that, for a change, just doesn't disappoint. It charges fast and discharges slowly. Average users will find two days of use while power users will have to work quite a bit to finish off the battery over a day.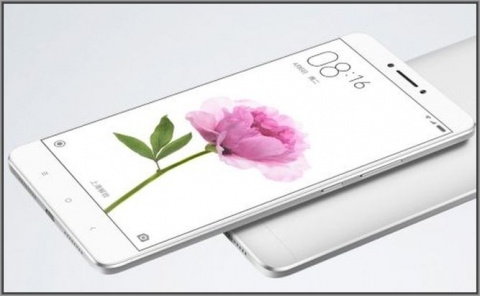 The Mi Max may cross the limit for many but some will find it straddles the best of both worlds -phone and tablet
Of all the Mi Max's features and capabilities the one that disappoints is the 16MP camera. In daylight, it blows out light colours and light sources badly and in more dark situations, it ends up giving you throughly blurry noisy images. The large screen comes into play again though, making it enjoyable to compose photos. It's the same with the 5MP front camera.
Lila Ray is a corporate consultant who likes her gadgets almost as much as she does her shoes. You can write to her at r[email protected] and share your thoughts about the new Mi Max.
TAGS: Xiaomi Mi Max, Android Marshmallow, Gorilla Glass, 4GB RAM, Snapdragon 650 processor, Android Smartphone, 16MP camera