Lenovo ZUK Z1: Strictly for the Savvy | TechTree.com
Lenovo ZUK Z1: Strictly for the Savvy
The Snapdragon 801 at Rs 13,499 and Cyanogen OS too
Rating

4
/5
28th Jun 2016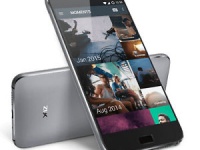 Pros:
Cyanogen OS and no bloatware, Older but still powerful processor, More than enough battery, Better than average camera, Good price
Cons:
Plain design, Heats up a little, Fingerprint sensor needs to be easier
When I first set eyes on Lenovo's ZUK Z1, I immediately wondered what the big deal was. Why was everyone abuzz about this particular phone and why had over six million registered to buy it on Amazon.
I would say straight off that the processor, the Snapdragon 801, has to be one of the things that have people excited. It's not a new processor at all, but it's a powerful processor though 32-bit one available at a low price of Rs.13,499.
To go with it we have 3GB RAM and 64GB internal storage. Benchmark tests and actually using the phone tell me that the device performs well. Not the fastest I've seen, but great for the price.
The Zuk Z1 doesn't have a very inspired design. It's as plain Jane as can be and I'd be fairly disappointed carrying it around because it's big at 5.5 inches and not terribly narrow either, so one notices it. It has a metal frame and a plastic back though it's a unibody phone. It doesn't look bad, mind you... Just not built to turn heads. On the other hand, it feels solid and well-built and there are many who love its understated design.
Why the Zuk Z1 is for the tech savvy is because it has Cyanogen 12.1, on top of Android 5.1.. None of that makes much difference to me because I'm not about to take the trouble to flash it with different ROMs and customise it, but to those who would like to, the OS is one of the biggest draws, just as it was with other devices like the OnePlus. It's strictly geek territory.
The notable feature on the front of the Zuk Z1 is that the Home button is also a fingerprint sensor. And that's all very well except that you can't just swipe it to wake up the phone. The two actions -- waking and unlocking -- are separate and it needs a distinct button press to first wake the phone and then keeping your finger on the button will unlock. It's a fraction of a second and a little effort more than is standard, but one can get used to it.
The Zuk Z1 has a nice 5.5-inch Full HD display of 1,080x1,920 pixels resolution, with a pixel density of 401ppi. Not a sunlight specialist but indoors it's got good colours, viewing angles and clarity.
The primary camera on this phone is better than average for this price category. It's a 13-megapixel camera with Sony's IMX 214 sensor. Photo enthusiasts will be happy to know it has optical image stabilisation. In low light, it takes visible images and quite obviously tries to keep the noise down.The front camera is an 8-megapixel and will ensure pretty good selfies. The camera app is Cyanogen's, and is quite fun and includes modules that can be swiped on to the screen, even live, when shooting.
THE ZUK Z1 is a dual-sim phone with 4G support for both SIMs. There's no MicroSD card slot, which is why you get 64GB of space internally.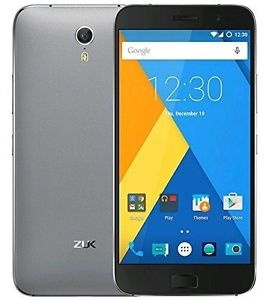 The ZUK Z1 is a brand that belongs to Lenovo. Despite an outdated Snapdragon 801 processor, it makes sense because of the price it comes in at: Rs 13,499
Its 4,100mAh battery is one of its biggest draws and it performs well. You also get the USB Type-C cable, which is both a plus and a minus. It's easier to use and the way for all phones to go, but you can't afford to lose it as it isn't easy to replace quickly.
Lila Ray is a corporate consultant who loves her gadgets almost as much as she loves her shoes. You can write to her at [email protected]
TAGS: Lenovo Zuk Z1, ZUK Z1 Review, Best Lenovo Smartphone, Cyanogen, Snapdragon 801 processor