Yu Yunicorn: No Mythical Creature | TechTree.com
Yu Yunicorn: No Mythical Creature
Coming in with an introductory price of Rs 12,999 this smartphone is a real deal with plenty on offer
Rating

4
/5
12th Sep 2016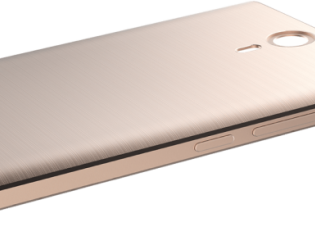 Pros:
Quick access to services on Home screen, Good build and feel, Smooth performance, Crisp display, Clean UI and no bloatware, 4,000mAh battery performs well
Cons:
Somewhat disappointing camera
The unicorn may be elusive and legendary, but the Yunicorn is very much here and now, a biggish phone from Micromax's Yu Televentures.
I say biggish, but it's really the usual 5.5 inches and not too broad so that it's comfortable to hold. Perhaps because it has a reassuring weight to it, I find I'm classifying the device as being bigger than it really is.
What's causing that weight is a nice 4,000mAh battery which can comfortably take you through the day even if you use the phone quite a lot. To start with, the phone will cost Rs.12,999 and later to up to Rs.13,999.
The Yunicorn looks very much like the Meizu M3 Note, reviewed here recently, but scores over it despite the fact the M3 Note is Rs.9,999. The brushed metal back looks a bit classier and so do the glinting edges. It's just the front that looks like the Meizu M3 Note -- and every other phone around.
One wonders how soon Yu Televentures is going to run out of Yu- names, but while it continues, let's say that the Yunicorn is the best in the line so far. There's a lot that will immediately feel good about it.
Open up and you find a very nice LCD display with 1920x1080p resolution. It doesn't wash out and is easy on the eye with good colour reproduction. If you want more, there's a feature Yu calls MiraVision for finer adjustments at a system level for both photos and video.
The screen is also pleasing because it's uncluttered and not stuffed with this and that or forcing an overly stylised interface on the user. In fact, it's close to stock Android which makes it a hit among the tech savvy. It runs on Android Lollipop and one will have to wait for the upgrade to Marshmallow. Some day.
The Home button is also it's fingerprint sensor and I tortured it with repeated unlocks without causing it to falter.
On the Home screen, swipe to the right and you'll find yourself in the Around Yu zone. Yu is on to a good thing with this. With a few taps you can get food ordered, book a cab, book a flight, take a train, shop, and counting -- and it's going to add Health. This will a convenient way to go about it, being able to call a doctor with a few swipes and taps. Not that doctors like to be called. There's no presence of Google Now though, as is the case with many other phones. You can of course just add it with a launcher.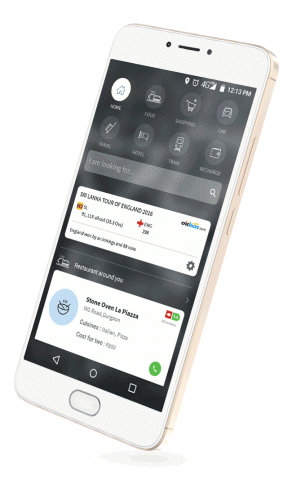 The Yunicorn's best feature is one-swipe access to a host of services from booking a restaurant table to calling a cab.
Apart from this and getting to the standard stuff, the Yunicorn performs well with no lag and stutter. It's powered by MediaTek's Helio P10 octa-core processor with 4GB RAM and 32GB storage expandable to 128GB. It's a Dual Sim device and one of the two slots can double up as a memory card slot. 4G is supported, though that's now become hygiene.
The 13MP camera is okay in good light though it creates a bit of yellowing. Indoors, it's a bit dark and noisy. The 5MP front camera is not bad.
Lila Ray is a corporate consultant who loves her gadgets almost as much as she loves her shoes. You can write to her at [email protected]
TAGS: YU, Yu Yunicorn, Meizu M3 Note, fingerprint sensor, 4GB RAM, dual SIM, tech review, Micromax, Yu Televentures