Digital India: Mobile Phones To Be Sold In Post Offices | TechTree.com
Digital India: Mobile Phones To Be Sold In Post Offices
Madhya Pradesh Post Offices will be selling Penta PF 301 featuring a 2.8 inch screen and dual SIM card support at a pocket friendly price of Rs 1,999.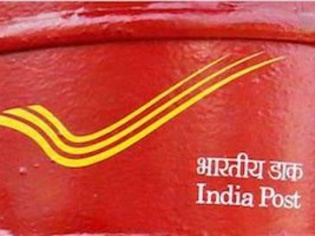 As part of the Digital India initiative that is being spearheaded by the Prime Minister Narendra Modi, mobile phones are now on the way to be sold in Post Offices in Madhya Pradesh.
To make this happen, it has been announced that the department has teamed up with state-run telecom operator BSNL and Pantel Technologies that is based out of Noida.
The initiative was also launched in Himachal Pradesh last week and a similar pilot sale took place in four southern states. The officials have also claimed that over 70,000 phones were sold in less than a year during the pilot sale.
However, at present, the initiative in Madhya Pradesh has been launched with Chief Postmaster General ME Haq handing over the first mobile phone handset to a buyer.
[Related: Top 5 Most Downloaded Indian Govt Apps On Android Play Store]
Also, it is worth noting that, the post offices and BSNL along with Pantel Technologies are currently said to have agreed upon to sell Penta Bharat Phone PF 301 through the post offices.
Speaking about the feature phone, the Penta Bharat Phone PF 301 comes with a 2.8 inch screen, dual SIM functionality, FM radio, torch, camera and Internet connectivity.
While the smartphone's feature may not impress every single buyer, it definitely is a good step to ensure every citizen is connected to the digital world and to the Internet.
However, the department has also announced that a couple of budget smartphones will be available in post offices in the coming few weeks.
[Related: Digital India Faces A Future With Frequent Call Drops]