OnePlus Partners With Foxconn To Manufacture Phones In India | TechTree.com
OnePlus Partners With Foxconn To Manufacture Phones In India
OnePlus has announced that they have teamed up with Foxconn and will start manufacturing smartphones in India.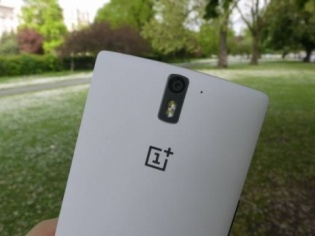 At an event held in India on Monday, Oct 12, the China based smartphone company OnePlus has made it clear that the manufacture of the new phones with be taking place at Foxconn's Facility in Sri City in Andhra Pradesh.
It has also been put out that the first set of 'Made in India' smartphones will be available for purchase before the end of this year.
However, there seems to be no official announcement as to which smartphone will be manufactured in India. But, we feel it might be the OnePlus 2 as that's the latest smartphone by the company as of now.
[Related: Get A OnePlus One Delivered To Your Doorstep In 60 Minutes]
Also, Vikas Agarwal of OnePlus India has put it clearly during the event that the company received more than 5 million registrations worldwide for the OnePlus 2 and by producing phones locally in India, it would help to solve the supply chain issue and meet the consumer demand.
While this move is in sync with the Prime Minister's 'Make in India' movement, this will also generate direct employment for at least 1000 people.
However, to recall, there were rumours that the Chinese smartphone company will be launching its much rumoured new budget smartphone, the OnePlus X. However, that was not the case. Yet, we can expect the smartphone to be available before this year end.
TAGS: OnePlus, Make in India