iRobot Launches New Automated Floor Cleaners In India | TechTree.com
iRobot Launches New Automated Floor Cleaners In India
The company has signed an exclusive partnership deal with Bengaluru based Puresight Systems for distributing the automated floor cleaners.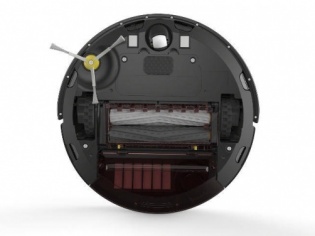 America Based Robotics company iRobot Corp has finally entered the Indian market by launching Roomba and Braava, two automated floor cleaners in India.
Speaking about the two automated floor cleaners, the iRobot Roomba comes in five models with price ranging from Rs 32,900 to Rs 69,900.
Along with this, the iRobot has also launched its floor mopping robot, the Braava, priced at Rs 27,900 which is capable of cleaning in dry and wet conditions.
While Roomba comes in a circular shape and design, the Braava has a rectangular design.
The new automated floor cleaners by iRobot come with sensor that can sense stairs and heights and actually helps in avoiding the drop-offs.
The Roomba and Braava also come with acoustic and optical sensors to detect dirt. However, the battery and the suction power changes with different models.
Having said this, the automated floor cleaners will be first available in Bengaluru with a partnership deal with the city based Puresight Systems for distributing the cleaners.
It is being said that the company will have a website in India to sell the devices online while partnering with popular e-commerce sites in the nation.
However, the company seems to be having plans of expanding the business through out the country step by step in the years to come.