Microsoft Announces Lumia 950, Surface Pro 4 & Surface Book | TechTree.com
Microsoft Announces Lumia 950, Surface Pro 4 & Surface Book
The tech giant showed off new hardware innovations showcasing Windows 10.
Microsoft today announced a number of new devices at its Microsoft Devices Event held in the USA. The devices come from different segments and Microsoft's Panos Panay took his own sweet time to show off how Microsoft has not given up on hardware just yet.
Clearly it was all about the little details that showed off Microsoft's dedication to bringing innovation via hardware to its Windows 10 business; and it did so with aplomb.
In all, Microsoft unveiled the the new Band, Lumia 950, Lumia 950 XL (flagships), Lumia 550 (budget), the Surface Pro 4 and the newest member of the Microsoft family, the Surface Book.
Microsoft Band
While everyone was pretty much used to the tried and tested Microsoft Band, the new Microsoft Band (or the Microsoft Band 2) focusses on making things simpler to access with an improved UI and real-time fitness tracking with new software and sensors.
The new Microsoft Band will let you take it wherever you want to, by not needing to tag your smartphone along (like the Apple Watch). There is an improved curved OLED display, and an eleventh sensor in the form of a barometer that will let the new Microsoft Health app measure elevation among other things.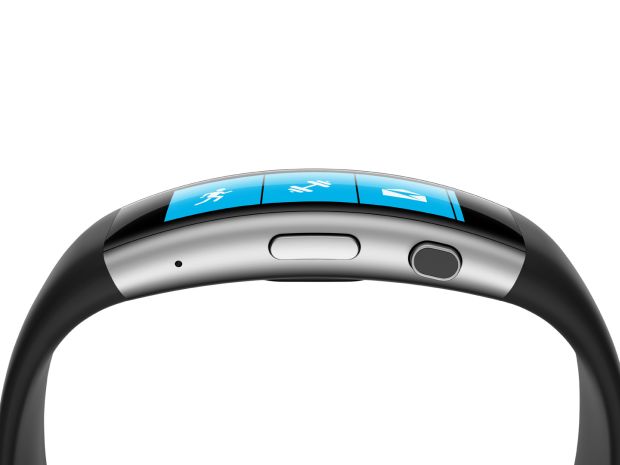 The band will also be able to calculate your golf swings and Microsoft hopes that all of its sensors find better applications in other sporting activities as well.
The Microsoft Band will be available in the US from the 30th of October for Rs 16,243 (approx.) and can be pre-ordered today.
Microsoft Lumia
While no one expected much from the Lumia announcement, Microsoft got its fair share of attention while unveiling the new Lumia 950 and the bigger Lumia 950 XL. Both smartphones come with impressive hardware specs that bring them shoulder to shoulder with their Android counter parts. The Lumia 950 packs in a Snapdragon 808 chipset with 3 GB of RAM while the Lumia 950 XL is the ultimate Windows 10 smartphone with a Snapdragon 810 and 3 GB of RAM. Both smartphones showcase the a 20 MP PureView camera module with a triple LED flash.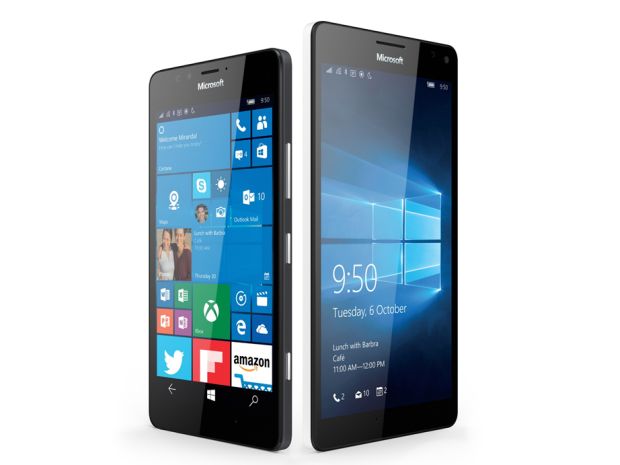 Among the impressive hardware, Panos Panay also mentioned that the smartphones sport two antennas to provide better reception and also pack in liquid cooling to help the deliver unbeatable performance when needed. This has more to do with Continuum than anything else.
Continuum
Apart from Microsoft Hello that was demonstrated on stage for the first time (on a mobile device), we also got a glimpse of Microsoft's much-talked about Continuum feature that saw a grin on everyone's faces.
The demonstration focussed on how easy it was to connect a surface smartphone via the new Microsoft Dock that lets you connect not just and keyboard, mouse and display, but a flash drive as well. The demonstration involved live editing on a desktop like interface with files being imported from the flash drive to the smartphone on to the PPT. Truly amazing stuff that literally defines the pocket PC in its true sense.
The Microsoft Lumia 950 and 950 XL will be available in October for Rs 35,794 and Rs 42,314. The affordable Lumia 550 was also announced for Rs 9062 (all approximate prices in Rupees).
Microsoft Surface
While everyone had their fair share of innovations with pocket PC demo, there was still a lot more to show off with Microsoft's Surface Pro 4. The new Surface Pro 4 is a powerhouse with its 12.3 inch PixelTouch display (2736 x 1824 (267 PPI), i7 chipset, 16 GB of RAM and up to 1 TB of internal storage (6th Gen Intel Core M3/i5/i7, 4, 8,16 GB RAM, ). Putting things into perspective, the new Surface Pro 4 is 50% faster than the Apple Mac Book Air. Microsoft also introduced the new Surface Pen and an improved Surface Cover with glass track pad that was 40% larger than the previous one.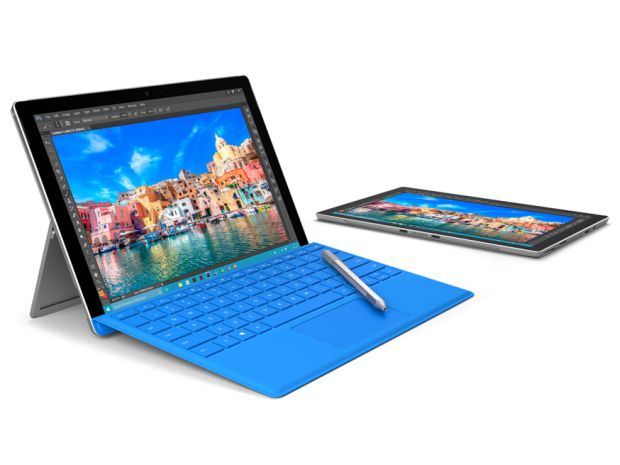 The biggest surprise at the Microsoft event was clearly the last one, where Surface VP Panoz Panay revealed a new product of the Microsoft devices family called the Surface Book.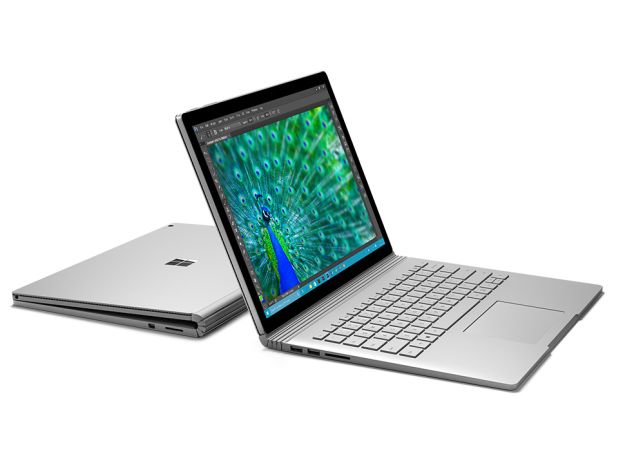 He called its the most powerful 13 inch laptop ever built, one that trumps any 13 inch laptop by massive leap. While the new hinge and PixelTouch display (also available on the Surface Pro 4) did impress, what was more impressive was that the world's most powerful (and perfect) laptop was in fact a 2-in-1, even with its all-metal build. All that power comes from the 6th Gen Intel Core i5 or i7 CPU and NVIDIA GeForce Graphics Processor that sits inside the base (keyboard) of the device.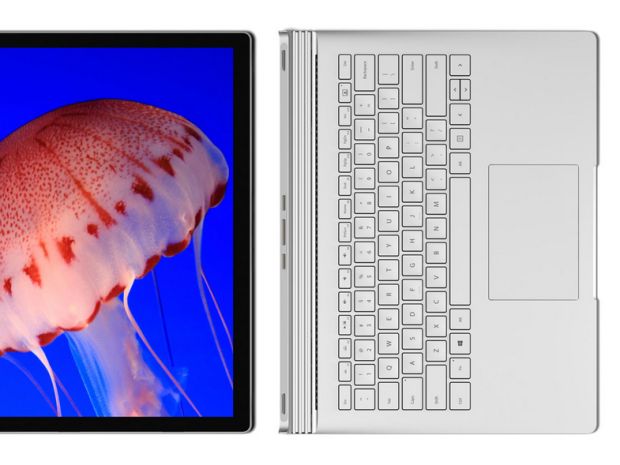 Microsoft demoed its powerful capabilities on stage, by showing off how well it did when it came to gaming, video editing even day to day computing but it also showed off how well the Microsoft's Xbox team had worked in sync with the Surface team for its GPU capabilities.
The Microsoft Surface Pro will be available on the 26th of October starting from Rs 58,619 9 (approx.) in the US. As for the bigger Surface Book, it will also be available for sale on the same date starting from Rs 97,743 (approx.), which fits the bill for a high-end ultraportable laptop.
Strangely, among the hullabaloo off devices there was no mention of Windows 10 Mobile's availability like many had expected.
Update: Microsoft's FAQs page has now revealed that Windows 10 for mobile phones will arrive in December for current owners.
TAGS: Microsoft Band, Microsoft Lumia 950, Microsoft Lumia 950 XL, Microsoft Lumia 550, Microsoft Surface Pro 4, Microsoft Surface Book