Tech Firms Go All Out For Digital India At PM Modi's SF Visit | TechTree.com
Tech Firms Go All Out For Digital India At PM Modi's SF Visit
And these were big names indeed, spanning software, hardware and social media companies that have made their mark worldwide.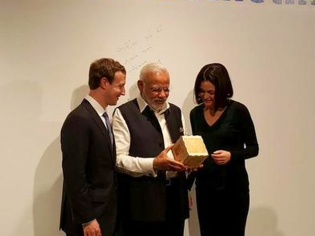 Prime Minister Modi's tour of Silicon Valley saw more than just an interest in his pet project, Digital India. In fact, it almost over-powered the original event when the initiative was announced a few months ago.
Silicon Valley, consisting of all the big names in software and hardware today, saw some really big attendees at the PM's address.This would include Google CEO, Sudar Pichai, Microsoft CEO, Satya Nadella, and Qualcomm Chairman, Paul E Jacobs.
Then came in all the promises. The companies also mentioned about how they are willing to invest in Digital India; with Qualcomm mentioning that it will invest 150 million USD for Indian start-ups (mobile) and the Internet-of-Everything (IoE).
Microsoft was not too shy either, with CEO Satya Nadella announcing that Microsoft will set up cloud computing systems from data centres in India next week. More so, Microsoft as a brand will also be spearheading an initiative to deliver low-cost broadband connectivity to 500,000 villages in India, something that would also help both businesses and the government.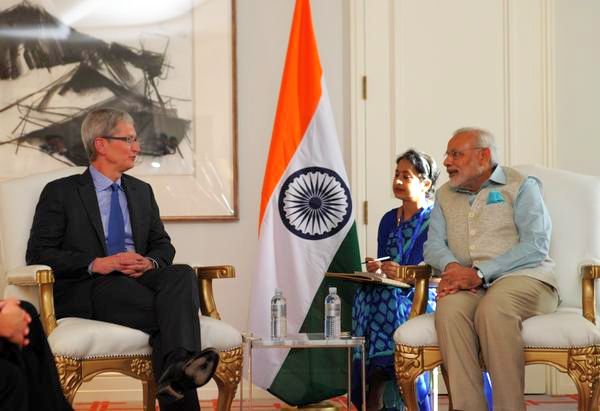 Tim Cook Meets Prime Minister Modi. Image Credit: Digital India
Google announced that it will be working out ways to deliver high speed internet to 100 railways stations (400 by next year) as a part of its Digital India initiative.
The PM also visited Facebook's headquarters with long Q n A sessions and even ended up giving the CEO, Mark Zuckerberg a tight hug. Also on his list of visits was one with Apple CEO, Tim Cook.
Next up, was Google HQ where PM Modi shook hands with its founders, Larry Page and Eric Schmidt. Street View was also a topic of discussion, one that the government seems a bit too unsure about right now.
[Related: 10 Important Initiatives Under Digital India Programme]
Prime Minister Modi surely seemed impressed at the end of it all and seen success from his Silicon Valley tour, one that will help seed his Digital Indian initiative.
TAGS: Digital India, Narendra Modi