Govt Blames Junior Official For Poorly Worded Encryption Policy | TechTree.com
Govt Blames Junior Official For Poorly Worded Encryption Policy
Telecom Minister Prasad has clarified that the original intention was to make the messaging & social media companies liable and not end users.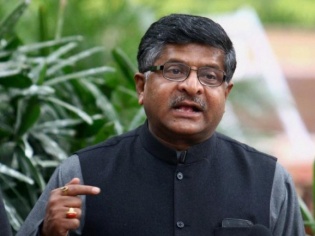 After raging criticisms started forcing the government to withdraw the recently formed National Encryption Policy, it looks like the Govt has put the blame on a junior official, a scientist for the blunder that shook the country's Internet users.
According to The Economic Times, Telecom Minister Ravi Shankar Prasad has made a clarification about the original intention behind the policy draft; to make social media and messaging companies like WhatsApp, Facebook, etc., liable to have the information stored for 90 days.
Prasad has also emphasised that the confusion happened due to the wrong usage of phrase 'users of encryption' in the draft policy instead of 'creators of encryption'.
Additionally, it is being said that the scientist who was a part of the expert committee under the Dept of Information and Technology (DeiTY) should have shown the draft to the higher officials before making it public. The concerned officer is said to have been taken to task.
Also, Ravi Shankar Prasad has directed the department to withdraw the policy and make necessary changes so that it can be as clear as possible as to whom it is applicable and to whom it is not, according to Business Today.
With this, we can understand that the National Encryption Policy will be re-drafted and brought back and this time the message is expected to be clear. However, it is being said that it may take up to 3 weeks time to rework on the policy and put it back on the public domain.
Along with this, Ravi Shankar Prasad has requested people not to misunderstand the policy as it is still the first draft and not the final policy. Additionally, Prasad has also announced that no such attempts will be ever made to endanger the rights of the netizens.
[Related: India Withdraws Draft National Encryption Policy After Outrage]
TAGS: National Encryption Policy, WhatsApp, Facebook, Indian Government