Indian Govt's New OS Likely To Replace Microsoft Windows For Official Use | TechTree.com
Indian Govt's New OS Likely To Replace Microsoft Windows For Official Use
It is being said that the Army Intelligence tried to break the new OS and failed.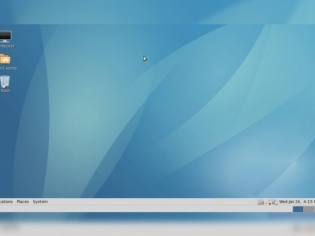 Indian government is finally set to launch the latest version of its own operating system dubbed as the Bharat Operating System Solutions, also known as BOSS.
The operating system which was originally developed in 2007 by National Resource Centre for Free/Open Source Software is now said to have been developed along with Gujarat Technical University, DRDO and a few private computer geeks being involved.
However, the latest version of BOSS which is developed by C-DAC (Centre for Development of Advanced Computing) will be unveiled this week.
Certified by the Linux Foundation, the new operating system is said to come with powerful security features and will be able to protect from countless attacks by hackers.
Along with this, the new OS also comes in line with the Digital India movement and Make in India initiatives.
It is being said that the new OS comes with a virtual keyboard on the display screen itself and a bulk file converter which ensures a safe and speedy transfer of data.
Also, it is being said that new OS was able to withstand the activities by Army Intelligence who tried to break it but in vein.
The new OS comes with almost all the features of Microsoft Windows and at the same time is completely secured and easy to use.
The Indian operating system will be supporting 18 languages including regional languages such as Kannada, Bengali, Marathi, Gujarati and Malayalam to name a few.
Having said this, the new OS is expected to replace Microsoft Windows for official use pretty soon and also in the near future, it is expected to partner with big institutions and companies to make this new OS available to every user.
TAGS: BOSS OS, Indian Government, Digital India, Make in India