Pirated Software And Hardware Are A Strict No With Windows 10 | TechTree.com
Pirated Software And Hardware Are A Strict No With Windows 10
A statement spotted in the EULA documents mentions that Microsoft has the authority to block the use of the same.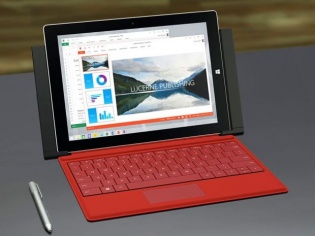 In what appears to be a crystal clear statement in Windows 10's EULA (End User Licence Agreement) documents, Microsoft with its newest software will be able to block access to your stack of pirated games, software and even your hardware.
Clearly, this power rests in the hands of Microsoft, now that everyone has so willingly upgraded to its almost free, Windows 10 operating system.
PC Authority discovered the statement which clearly mentions the following:
According to Section 7b or "Updates to the Services or Software, and Changes to These Terms," part of the Microsoft Services end user license agreement (EULA) it states that, "Sometimes you'll need software updates to keep using the Services. We may automatically check your version of the software and download software updates or configuration changes, including those that prevent you from accessing the Services, playing counterfeit games, or using unauthorized hardware peripheral devices. You may also be required to update the software to continue using the Services."
While we understand that pirated software is well, illegal stuff, its the hardware bit in the EULA terms that we find a bit confusing.
Clearly, when it comes to PCs and Laptops there is little or no scope for illegal hardware in the form of chipsets or components.
[Also Read: Best Features Of Windows 10]
But Microsoft could be referring to modified Xbox units with software tweaks. Again this could also mean Microsoft blocking cheaters with mods and hacks on its Xbox network as well.
While Microsoft has not exercised the above mentioned authority, another issue that arises from this situation are those that hover around privacy. Does Microsoft have the right to know which software and hardware you have installed on your systems? Sound off in the comments below.
TAGS: Windows 10, Software, Microsoft