Asus Plans To Make Smartphones In India | TechTree.com
Asus Plans To Make Smartphones In India
The company aims first in bringing the entire supply chain here in the country to make manufacturing process much easier.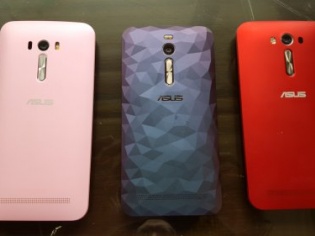 Lately, many smartphone companies including Xiaomi and Motorola have been making the buzz about starting their manufacturing units in India as part of the Prime Minister Narendra Modi's 'Make in India' movement.
Joining this bandwagon is the popular Taiwanese company Asus which is now mulling manufacturing in India which currently has a share of about 2% in the Indian smartphone market. However, the company recently announced that it aims to raise it to 5% by 2016.
Asus recently announced that it is focusing on getting the entire supply chain here in India and not just assembly so that the manufacturing process can be much easier for the company.
The company is said to have already set up an internal team to study the prospects of manufacturing in India and the discussions are already going on with its manufacturing partners.
[Also Read: The Future Of Mobile Internet Looks Bright In India]
It is worth noting that Asus is among the growing list of global smartphone makers including Xiaomi, Motorola and Gionee that are considering manufacturing in India where the government is pushing its 'Make in India' initiative.
India as being one of the fastest growing smartphone markets globally and Asus has announced that it aims at getting in to the top four position in the next one year from the last quarter of this year (Oct-Dec) and if the company accomplishes this, India will be contributing nearly 10 - 15 % of the company's global revenues.
To recap, Asus launched a slew of handsets under its Zenfone 2 series, priced between Rs 9,999 and Rs 22,999. It also launched three versions of its tablet, ZenPad. It has launched Intel Atom processor-based Zenfone 2 Deluxe with a crystal designed back, a selfie phone featuring 13 MP front camera, Zenfone 2 Laser with fast image adjustment feature and a new accessory Lolliflash, among other products.
[Also Read: Asus Launches Two New Tablets In India Starting At Rs 11,999 and Rs 14,999]
TAGS: ASUS, Make in India