Microsoft Seeding Firmware Update To Enable 4G Bands On Lumia Smartphones | TechTree.com
Microsoft Seeding Firmware Update To Enable 4G Bands On Lumia Smartphones
Finally, Lumia users can switch to faster 4G networks.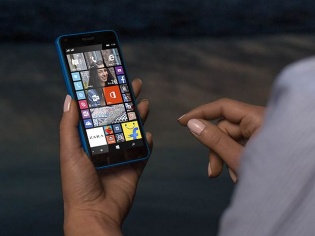 Microsoft has begun the roll out of a small firmware update for select Lumia devices in India. The select number of devices, so far only had 3G bands enabled on the software front, even though these smartphones have the required 4G hardware inside.
If you were wondering why this was not enabled from the very beginning? Well, Microsoft has its own reasons for that.
These smartphones began selling last year (and a little before that) and during that time, telecom operators and the authority had not decided on which 4G bands it would be utilizing for the same.
Now that things have been sorted, and operators have begun the 4G roll out in many parts of India, it makes sense for companies like Microsoft to enable to right bands (FDD-LTE (1800MHz) Band 3 for some) which will help for a trouble-free 4G experience for customers.
The devices that qualify for the update are as follows:
Lumia 1520
Lumia 1320
Lumia 1020
Lumia 930
Lumia 925
Lumia 920
Lumia 830
Lumia 625
Still then, not all devices will be getting the latest of the fastest support (TDD-LTE 2300MHz Band 40) on the software front, due to hardware limitations of these older devices.
So what if you want the latest and fastest bands on your Lumia device? Well, there is no way out, apart from upgrading your hardware to a newer Lumia device.
As for the 4G networks, Bharti Airtel seems to be spearheading the initiative, while Vodafone seems mum on the topic.
The roll-out for 4G networks in India is picking up pace and the same can be said about customers who are switching to 4G enabled smartphones. Samsung is currently the hardware leader with 27% market share with Xiaomi and Apple taking up 17% and 15%.
TAGS: Mobile Phones, Windows Phone, Microsoft, Software