Microsoft Smartphones May Get Cheaper In India Thanks To Foxconn | TechTree.com
Microsoft Smartphones May Get Cheaper In India Thanks To Foxconn
The company is in talks with the contract manufacturer, but has yet to cut a deal.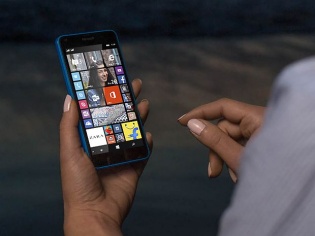 While 'Make in India' is making Indians proud, smartphone brands like Microsoft and many more aren't feeling the love. This is because they clearly have no option apart from setting up shop in the country, to continue their business as usual.
Insiders from Foxconn have revealed that Microsoft is also in talks with the company, but has not cut a deal for manufacturing just yet.
The same insider, who on the condition of anonymity, stated that Foxconn's factory called the Rising Star, is being approached by a number of smartphone brands.
As for Foxconn, the contract manufacturer plans to invest 2 billion dollars for its manufacturing plants in India. This will be used to set up 10-12 factories in Gujarat, Andhra Pradesh and Maharashtra.
Yes, the Indian consumer does benefit from the same because smartphone brands can now manufacture and sell smartphones locally and even to neighbouring countries, with the consumer benefiting with lower prices.
It suddenly seemed like everyone had a genuine interest in manufacturing their smartphones in India, but there is a darker side to this.
[Also Read: Smartphone Companies Taking The 'Make in India']
But this rising interest was triggered when our country hiked excise duty up to 12.5% in an effort to boost local manufacturing. While the figure was fixed sometime back, smartphone brands have realised that manufacturing parts is now more feasible than simply importing parts and assembling them which is why Make in India is flourishing.
This will lead to more jobs, but the impact of this sudden interest on the environment and culture of those states is left to be seen.
TAGS: Mobile Phones, Windows Phone, Microsoft, Foxconn