WhatsApp Web Now Lets You Manage Your Chats, Status And More | TechTree.com
WhatsApp Web Now Lets You Manage Your Chats, Status And More
Will take your work productivity to new lows.
WhatsApp Web so far has been like the icing on the cake for WhatsApp fans worldwide. Users of the messaging service, so far have been on fire (at work) sending emojis, being responsible group admins and more. But now things are going to get a lot better because WhatsApp Web just got an upgrade.
The update comes from the server side, you will not need to do anything apart from opening your web browser (where the WhatsApp Web tab will already be pinned).
Users now have the power to manage their own account profiles, from the web, making it easier to:
Change your profile photo
Change your status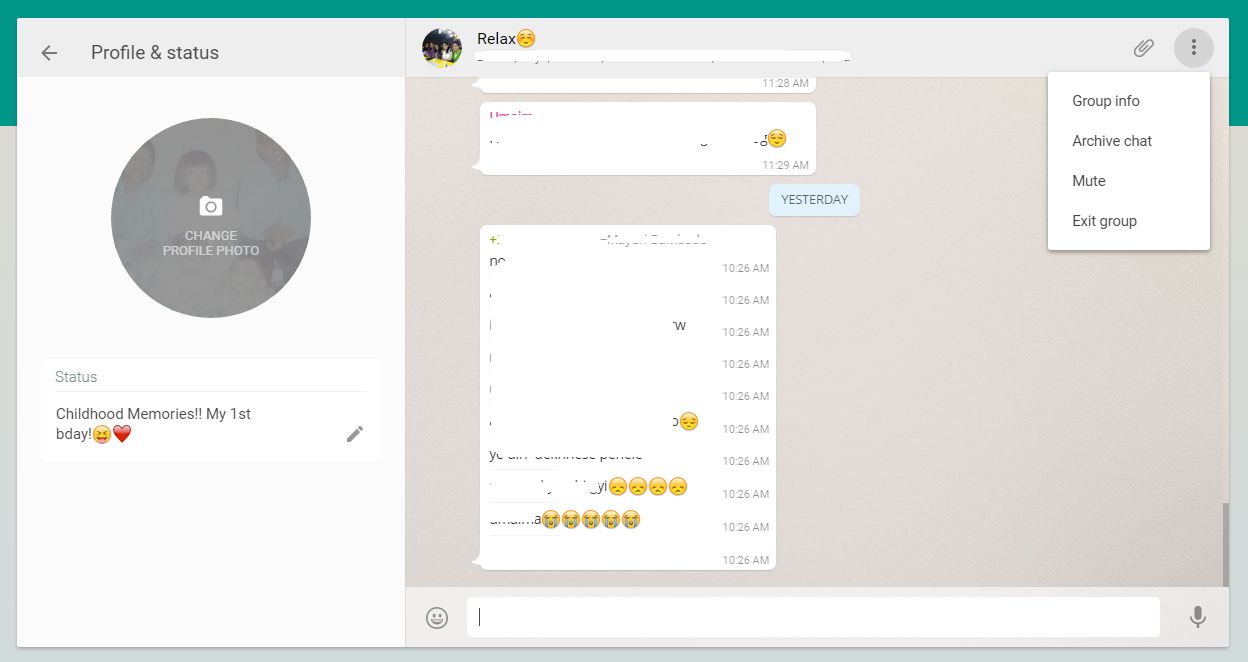 The overflow settings for conversations, now comes with a few new options and will let you:
Delete and archive one-on-one chats
Archive, mute and even exit group chats
There are now keyboard shortcuts (just when you thought things couldn't get any better) appearing from time-to-time, for the overflow menu in the conversations list as well.
All-in-all, it is a big update, one that needs no fiddling around from the user's end. Still then, WhatsApp sure has a long way to go from being a messenger as complete as Facebook's Messenger platform. Things however are obvious now that Facebook owns WhatsApp.
TAGS: web apps, Apps, Android, Windows Phone, WhatsApp, instant messaging