10 Important Initiatives Under Digital India Programme | TechTree.com
10 Important Initiatives Under Digital India Programme
The Digital India programme was launched on July 1 by Prime Minister Narendra Modi.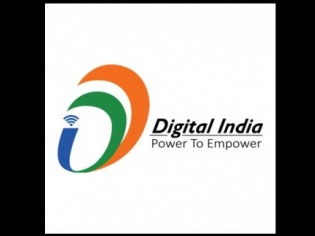 Digital India programme launched by Prime Minister Narendra Modi on July 1 seems to be the route to take India in the roads of digital empowerment and the initiatives that have been planned under the programme make this happen.
From building broadband highways, easing mobile connectivity and mainly promoting e-governance, Digital India can soon build the bridge of connectivity between the rural and urban areas.
Here are the top 10 services under the Digital India programme.
DigiLocker:
This is a dedicated personal storage space to safeguard all your e-documents issued by government departments while the lockers will be linked to the resident's Aadhaar number and enable sharing of e-documents across agencies whenever required.
Bharat Net:
Under this initiative, the government is planning to work towards building high-speed digital highways which would connect all 2.5 lakh Gram Panchayats of country by next year making it the world's largest rural broadband connectivity project using optical fiber.
MyGov app:
This is the mobile app version of the MyGov.in website which encourages citizen engagement in governance.
[Also Read: Digital India Expected To Rope In Billions Of Dollars In Investments]
eSign:
With this initiative, government is planning to eradicate forgery and fraudulent signature as the eSign framework would allow citizens to digitally sign a document online using Aadhaar authentication.
National Scholarships Portal:
This is a one-stop solution for end to end scholarship process from submission of student application, verification, sanction and disbursal to end beneficiary for all the scholarships provided by the Government of India.
Swachh Bharat Mission app:
This app is expected to act as a bridge between people and various government organisations to take forward the Swachh Bharat mission.
[Also Read: Indian Army To Launch Arpan 3.0 As Part of Digital India Week]
E-education:
Under this, high-tech education is expected to be provided using technology like smartphones, apps and Internet services especially in those areas where it may not be possible for teachers to be present in person.
E-health:
Under this initiative, the government is planning to make the healthcare services like getting lad reports and OPS appointments more easier, timely, effective and economical.
Next Generation Network:
This initiative by BSNL is planning to replace exchanges which are at least 30 years old with the new IP technology based ones so that all services related to voice, data and multimedia are managed.
WiFi Hotspots:
This too is an initiative by BSNL which is working to set up WiFi hotspots throughout the country and the government providing free WiFi at tourist places like Taj Mahal is how this was kick started.
TAGS: Digital India