Facebook Messenger Allows For Signing Up With Your Phone Number | TechTree.com
Facebook Messenger Allows For Signing Up With Your Phone Number
Wants non-members on to its chat network.
Facebook has finally opened it doors to those who simply want to chat with one another without connecting to its social network. It made an announcement stating that those who prefer to use its Messenger service without the need for a Facebook ID can now do the same with just their phone number.
One must note that the option is currently only available in the US, Canada, Peru, and Venezuela for now. This is similar to WhatsApp's activation techniques one that allows users to sign up for its service with just their phone numbers.
Indeed, this is a big move as there are plenty of Facebook haters out there who would love to use the Messenger Platform just for chatting with people (from their contacts list) thanks to its flexibility.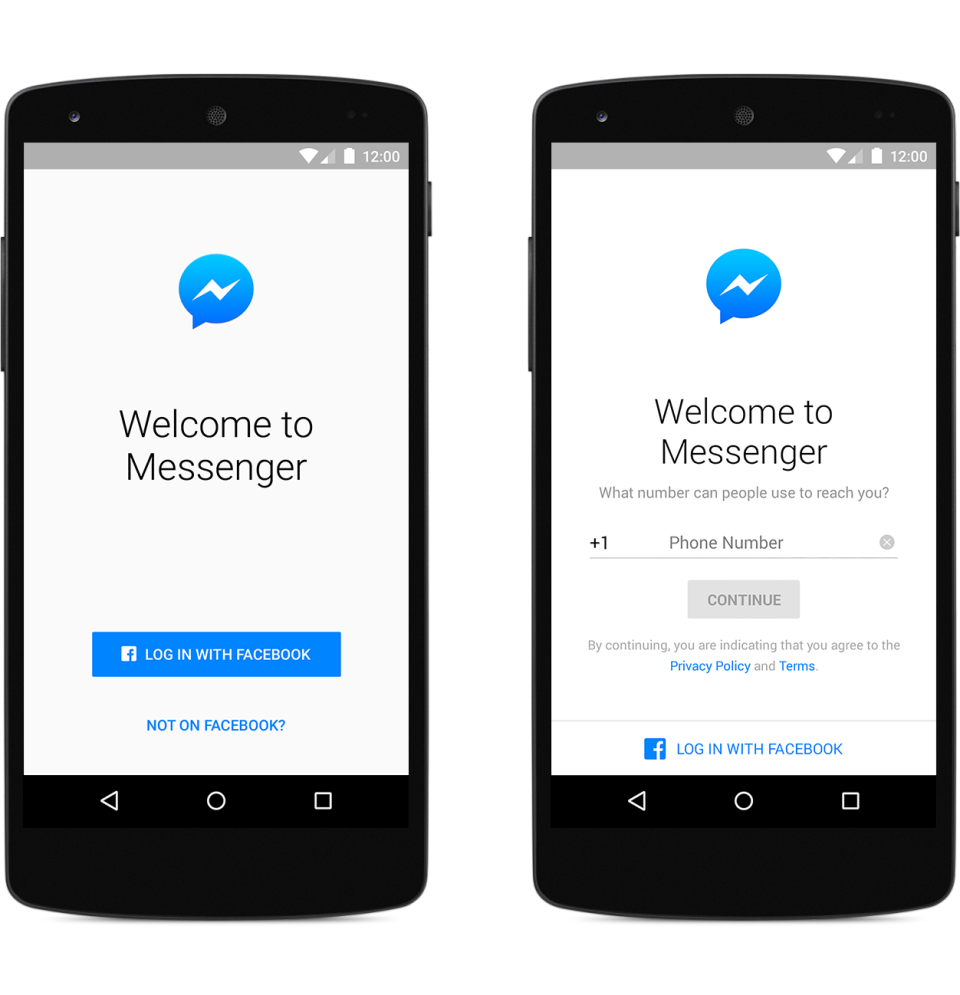 Facebook's Messenger certainly one up's the WhatsApp experience today with stickers, Gif integration and much more. The company recently turned its Messenger into a platform that allows for add-ons for the above mentioned features.
On the flip side we have WhatsApp that seems to be stuck in rut with the company adding something new just once in year (or even less for platforms like BlackBerry). Voice calling recently arrived on Windows Phone, which is pretty late when compared to services like Line on the same platform.
TAGS: Software, Apps, Android, iOS, Windows Phone, Facebook Messenger, Facebook