Xiaomi Phones To Be Manufactured In Andhra Pradesh In India | TechTree.com
Xiaomi Phones To Be Manufactured In Andhra Pradesh In India
The manufacturing unit is likely not to be too big and only make about 10,000 smartphones a day.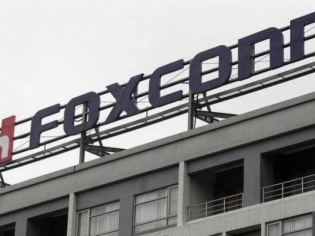 While Foxconn is planning to start its iPhone manufacturing facility in Maharashtra, the same company has now announced that it has plans to make Xiaomi phones in the country.
This step by Foxconn and Xiaomi seems to be complying with PM Narendra Modi's Make in India movement and the manufacturer has also given out more details about the manufacturing unit.
It is also being said the unit in Sri City will not be too big and only make about 10,000 smartphone a day, while Foxconn is looking forward to set up 10 - 12 factories in India that will have a workforce of at least 10,000 people with an initial investment of about Rs 12,700 crore over the next five years.
Apart from iPhone and Xiaomi, Foxconn has also expressed its plans to make smartphones, tablets, televisions, routers, set-top boxes and printers among other products in India and it is worth noting many big players like Cisco, Dell, Microsoft, HP and Amazon belong to its list of clients.
It is also worth reminding that LG announced earlier this week that it would be investing Rs 1,000 crore on R&D in India along with Xiaomi already announcing that its R&D unit will be set up in Bangalore.
TAGS: Mobile Phones, Xiaomi, Make in India