Apple News To Be Curated By Human News Editors | TechTree.com
Apple News To Be Curated By Human News Editors
The question raises here about the conflict of interests while surfacing the news stories.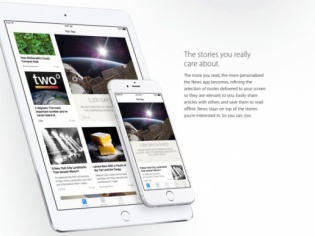 It looks like Apple is looking for human news editors to curate content for its upcoming News app and bring up the latest and sensational global and local news to its Apple News service.
Though we have been known lately that Apple is replacing its old school Newsstand with the latest Apple News with iOS 9, the company had not informed much about how the content would be curated beyond publishers submitting their own RSS feeds.
But, recently, the company's website has a new job listing seeking for human news editors who shall be responsible for gathering the best in breaking national, global and local news.
The job description also informs that the news editors will be working firsthand with publications to drive relationships with some of the world's leading newsrooms, ensuring that important breaking news stories are surfaced quickly.
The company also seems to have admitted in the job posting that software alone won't be able to recognise original and compelling stories.
However, points have been raised by many that the company's human-based curation will have a flip side that they might be conflicts of interests.
TAGS: Mobile Phones, Apple News, Apple iOS 9