Apple Confirms Google Street View Rival | TechTree.com
Apple Confirms Google Street View Rival
Cars with special camera setups have been roaming around USA, UK and Ireland lately capturing the mapping data.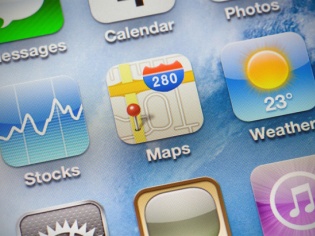 It looks like Apple is finally planning to bring in a rival for the Google's popular Street View.
Digging a little bit on this, cars have been recently spotted in many cities across the USA this year which the company claims to be working on collecting data to improve Apple Maps.
Apple has also claimed to protect the privacy while gathering mapping data on the road by blurring faces and car license plate numbers in Street View imagery.
It seems that the Street View team has so far collected pictures in cities around the world as well as in remote locales such as the Canadian Arctic and Brazilian rain forests.
Apple has also announced in its website that a fleet of Apple Maps vehicles would be roaming the streets of USA, UK and Ireland from June 15 to 30, capturing data to be used in Apple Maps.
While Google has been gathering data to its Street View from quite a long time, Apple still seems to be taking its first step into this venture.
We wonder if the tech titan can really take on the Google's Street View.
However, we are still not clear whether Apple would be heading towards India to gather the needed data soon or would it take quite some time.
But, we suspect this feature to roll out with iOS 9 pretty soon.
TAGS: Apple, Google Maps Street View, Apple iOS 9