WhatsApp Updates Its iOS App With Unique 'Storage Usage' Feature | TechTree.com
WhatsApp Updates Its iOS App With Unique 'Storage Usage' Feature
The latest WhatsApp update for iOS fixes some bugs and brings in 'Archive' and 'Storage Usage' features.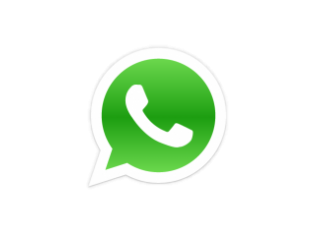 WhatsApp for iOS has recently received a new updated which is said to be focused more on fixing some bugs.
However, the latest update also brings in a unique 'Storage Usage' feature and additional archive options.
Summing up, we can tell that, the iOS users will now be able to archive chats with just one swipe much like how we would experience in Gmail and other email client apps.
[Also Read: Apple Announces WatchOS 2 At WWDC 2015]
The swipe right gesture which first used to bring out the more and the delete options, now gives an additional archive button.
Coming to the 'Storage Usage' feature, it is a new additional option which can be found in the 'Accounts' tab.
This new feature is said to give users details about the amount of space being used by 'chats' on the device.
[Also Read: iOS 8.4 To Arrive On June 30; Apple Music For Android In Q4]
It is also claimed that the new feature gives the total amount of space and additionally would let its users know which groups or individual chats are eating up more space than the other.
In short, this feature would help its users understand the storage usage just as its name hints.
While some may feel that it is not that much of a need, we do guess this feature to be extremely handy and weed out unnecessary chats eating up space on smartphones.
[Also Read: Apple Replaces Newsstand With Latest News App]
However, surprisingly, the feature has not yet been rolled out to Android users.
But, we may expect it soon in Android too.
TAGS: WhatsApp, Apple iOS 9