You Can Now Send Locations With Facebook Messenger | TechTree.com
You Can Now Send Locations With Facebook Messenger
More importantly, it does not matter whether it is your location to begin with.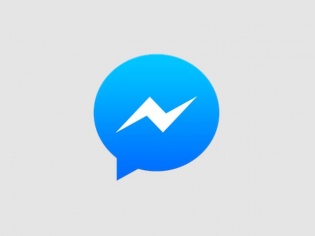 After a number of updates and finally turning into a platform, we are glad to finally see Facebook Messenger add support for location tagging. With the new update you will now see a location pin showing up on the chat menu (apart from the usual options and add-ons, like emoji, photos, etc.) that will let you send a location tag to an active conversation.
What is interesting, is that you can not only send your own location, but even a rendezvous point in the neighbourhood. This can be anything from a local restaurant to a hotel or even a landmark that happens to be tagged on Facebook.
Indeed this is also possible on WhatsApp, but the application has its limitations and you will not always find the listing you want to share.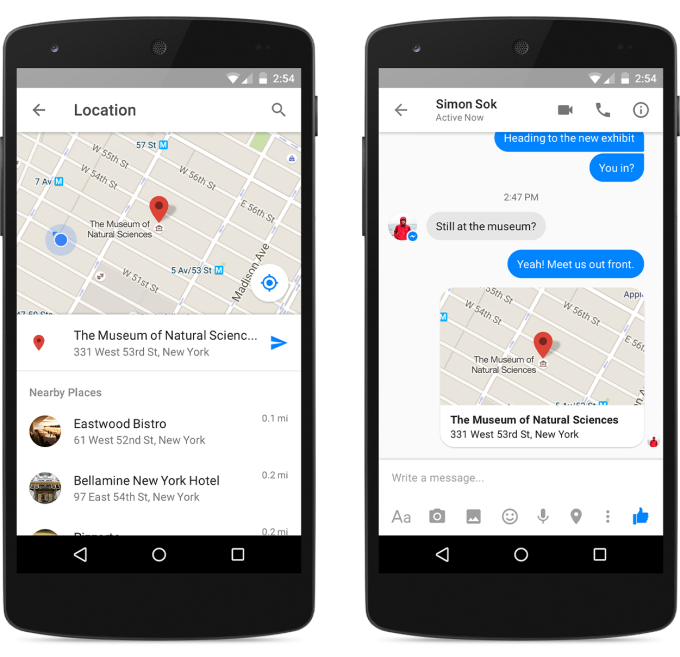 If you are planning to hit the Google Play Store or iTunes to check for an update, well the feature may show up in the app itself, since the change comes directly from the server. So it may not necessarily show up after an app update but depends on when Facebook decides to activate the same in your region.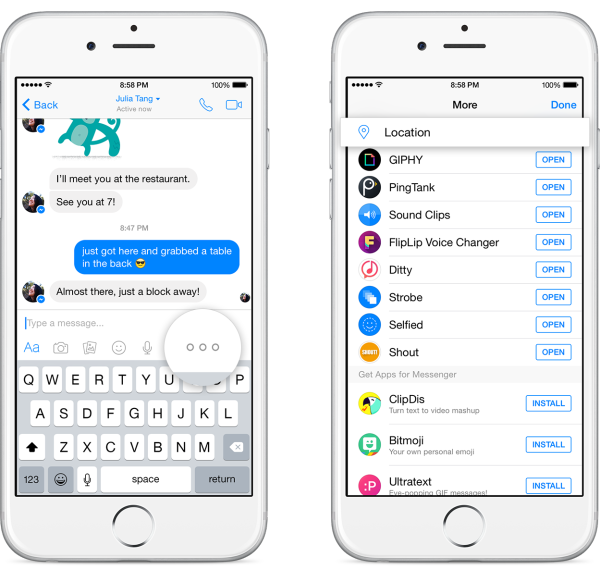 Activating the feature is pretty simple. You tap the "More" button (ellipses), select "Location" from the add-ons list and you can start sharing locations from there on.
TAGS: Software, Apps, Messenger, Facebook Messenger, Facebook, Android, iOS, Windows Phone