After iPhone Message App, Skype Suffers A Text-String Bug | TechTree.com
After iPhone Message App, Skype Suffers A Text-String Bug
Sending a certain set of characters is expected to completely wipe out Skype.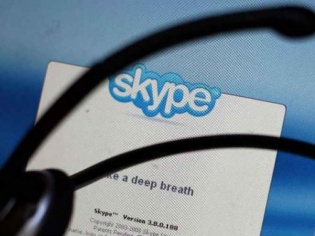 After a text-string bug crippled the Messages app on iPhone last week, Skype is now seems to be suffering from a similar bug.
The message with a string of characters used at the beginning of a web address with an extra character placed immediately afterwards is likely to completely wipe out Skype.
However, the exact version of the string of characters causing this havoc is not being published anywhere so that it can be prevented from being used maliciously.
Digging more into the problem, we can say that users who send a certain message from the Windows desktop version of Skype will reportedly crash their applications, and face error messages every time they try and re-open it.
Likely, users who receive that message in the Windows desktop, iOS and Android versions of the app will also be affected.
However, the Mac and Windows Store versions of the app are impervious to the bug.
The worst thing about the bug is that, since it lingers in the chat history of the Skype account, even un-installing and reinstalling the app won't fix the bug.
But, afraid not. There seems to be a solution for the bug.
To overcome the bug on Windows, one has to ask the sender to delete the harmful message and then install an older version of Skype.
However, that seems to be not an option on Android or iOS as only the latest versions of the apps are available to download from the respective app stores.
Apparently, Skype is said to be working on fixing the bug, though it may take a while to get the whole thing sorted out.
TAGS: Skype