Amazon's Fire Phone 2 Won't Be Out Until 2016 | TechTree.com
Amazon's Fire Phone 2 Won't Be Out Until 2016
Given how low the sales of Amazon's first smartphone were, the company is going back to the drawing board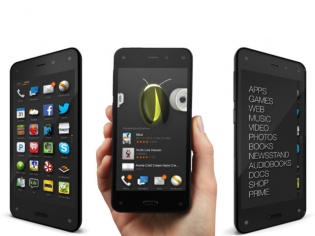 Amazon's incredibly ambitious Fire Phone project is a complete failure, but the company has publicly stated that it isn't giving up on smartphones just yet. Now, according to VentureBeat, the follow up to the ill-fated device will not be launched before 2016, presumably taking time to get things right the second time around.
The report cites several unnamed sources who claim that the next Fire Phone has been in development for several months, but the team has gone back to the drawing board given the frighteningly low sales of the device. Now the company is trying to figure out what features to put on the new device to make it a success.
Jeff Bezoz, CEO of Amazon, recently stated that the company will continue to iterate on the idea of selling smartphones until it finds a winning formula. However, the fact that the company is giving up the opportunity to unveil a new device during the holiday season next year, suggests that a lot of rethinking is happening.
While no official sales figures of the Fire Phone have been released, Amazon was forced to report a $170 million charge in unsold inventories of the device during the third quarter this year. It's not that Amazon is bad at building devices (just look at the Kindle e-reader), it's just that they totally missed out on what consumers actually want from a smartphone.
TAGS: Amazon, Fire, smartphones