LG Shows-Off Its Crazy Bezel-Less Smartphone Displays | TechTree.com
LG Shows-Off Its Crazy Bezel-Less Smartphone Displays
The company plans to mass produce the displays, employing them in smartphones for the Chinese market first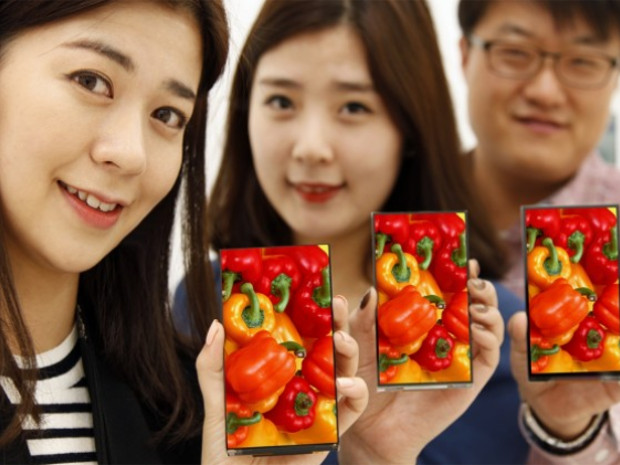 Smartphones screens are getting bigger whether you like it or not, but thankfully manufacturers are pushing the boundaries of technology to make everything else smaller. The easiest way to give users more screen than they can use without increasing a device's footprint is by eliminating the bezels, which is what LG has is vying at.
The Korean electronics giant is showing off its new 5.3-inch 1080p display, that comes with bezels that measure just 0.7mm thick. While displays with almost invisible bezels have been done rounds in tech circles for some time now, LG plans to actually mass-produce the screens than use them as demo units to show-off its tech prowess.
That said, bezels do play a very important role in being able to use a smartphone, because they're the bits where your fingers rest without restricting anything displayed on the screen. However, it wouldn't be the first time beauty beats function in the smartphone world – get your hands on an ultra-thin smartphone, they're just uncomfortable to hold.
We're sure people will trade figuring out how to hold a smartphone all over again for a little more screen real estate. Thankfully LG hasn't yet figured out a way to eliminate the top and bottom bezels, without ditching the front-facing camera and earpiece, that's unless it wants to end up an odd contraption like the Sharp Aquos Crystal.
TAGS: LG, smartphones, Displays