Growth Of Tablet Sales Continues To Plummet In 2014: Gartner | TechTree.com
Growth Of Tablet Sales Continues To Plummet In 2014: Gartner
Analysts say Tablets aren't devices people find the need to replace regularly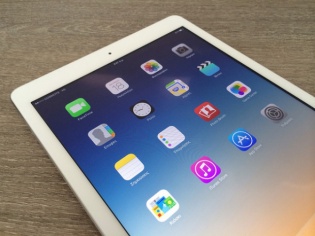 Just as we gear up to welcome a new fray of high-end tablets (new iPads and Nexus 9), Gartner has a particularly disturbing set of stats that could make both Apple and Google pale with fear. Global sales growth of tablets is drastically slowing, as buyers gravitate more towards the ever-growing smartphone.
Research firm Gartner's annual sales figures for devices worldwide shows that tablet sales in 2014 will grow by just 11% compared to sales in the previous year. This when compared to the 55% year-on-year growth of tablet sales in 2013, clearly highlights the challenges manufacturers are soon going to face, if not already facing.
When the numbers are crunched, Tablet sales for the year 2014 are expected to clock in at 229 million, or 9.5% of the overall global device sales. While tablet sales aren't expected to post negative growth anytime soon, their share in the overall device market is expected to continue to fall.

Gartner stats also revealed that PC (desktops + notebooks) sales will continue to fall, with an estimated 276 million units being sold in 2014 when compared to the 296 million units in 2013. However, there's a bright side as 'Ultramobile Premiums' – the not tablets not laptops – continue to post strong growth figures and should provide some relief to the PC industry.
Growth of smartphone sales on the other hand is as strong as ever, with the most spectacular beneficiary being the makers of Android software – Google. It is estimated that 1.2 billion devices running Android will be sold in 2014, working out to 51% of all devices sold during the year.
TAGS: Tablets, Gartner, sales, smartphones, PCs