Swiftkey Beta Adds Support For 11 Indian Languages | TechTree.com
Swiftkey Beta Adds Support For 11 Indian Languages
The app developers have also rolled out a special Diwali theme to celebrate the upcoming festivities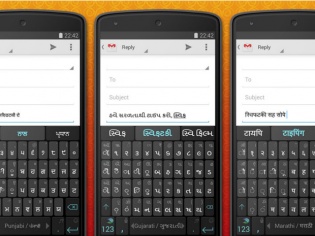 Swiftkey, one of the most popular third-party keyboard apps for the Android ecosystem, has added support for 11 Indian languages in its latest beta (5.1) build. Users will have to join the dedicated Swiftkey Beta for Android Google Group to become a tester, in order to install the beta version of the software on their devices.
Celebrating the upcoming festivities, Swiftkey has also rolled-out a special Diwali theme which users will find in the Swiftkey Store in the Google Play version of the app. The 11 Indian languages which are now supported include: Assamese, Bengali, Gujarati, Kannada, Malayalam, Marathi, Oriya, Punjabi, Tamil, Telugu, Urdu & Nepali.
Apart from these languages, Swiftkey has also begun supporting Nepali and Sinhala, which aren't strictly Indian languages, but are languages of the Indian sub-continent. Hindi and Hinglish have been supported by Swiftkey for some time now, but the new languages should please many more Indians.
Swiftkey recently moved from being a paid app to freemium, relying on in-app purchases of themes to earn money. The app was also the first third-party keyboard for Apple's iOS software, however the support for Indian languages is currently only for the Android beta version.
The company also said it has changed the SSL certificate handling to increase the robustness of the secure connections used for Swiftkey's Cloud Backup and Sync features. The app is welcoming feedback from users of the new languages in order to better its prediction service and bring them out of beta testing.
TAGS: SwiftKey, predictive keyboard