SwiftKey Gives Us A Sneak Peak At Its iOS Predictive Keyboard | TechTree.com
SwiftKey Gives Us A Sneak Peak At Its iOS Predictive Keyboard
While most features should remain the same across Android and iOS, it is to be seen if SwiftKey retains its freemium status on iOS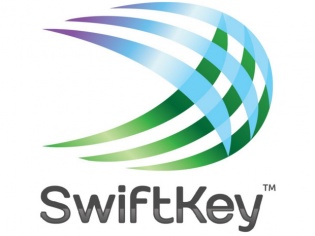 Apple recently announced that it is adding support for third-party keyboards in iOS 8, causing a scramble among developers to get their apps onto the new platform. One among them will be SwiftKey, which is one of the most popular keyboard apps for Android which was embedded on over 100 million of the Google powered devices last year.
The company recently demoed its iOS keyboard at the TechCrunch Disrupt in San Francisco, bringing its Flow feature to the iPhone and iPod Touch, while the iPad will receive only the regular predictive keyboard at first. The key to SwiftKey's success has been its machine learning capabilities, that learns the way a user types offering contextual next word predictions.
There's no reason to think SwiftKey's keyboard will be any different on iOS when compared to the Android version. However, it's yet to be seen if the app will retain its freemium status on iOS after recently transitioning from being paid to making money from in-app purchases such as keyboard themes and other such things.
Like SwiftKey, other developers too will be looking to get on iOS as soon as possible, and while that's the competition SwiftKey has shown it can rise above, Apple itself will be one of its major rivals. The Cupertino company recently unveiled its QuickType keyboard that uses machine learning to make typing easier.
The app will look to differentiate itself from Apple and other rivals like Swype with its dual language input, allowing users to type in two languages without having to switch. Also iOS will get support for SwiftKey Cloud which can be synced across devices and backs-up a users language profile.
TAGS: SwiftKey, iOS 8, predictive keyboard, iPhone, iPod, iPad