Now Add Text And Doodles To Your Photos With Facebook Messenger | TechTree.com
Now Add Text And Doodles To Your Photos With Facebook Messenger
The feature that seems to be turning into a trend for messaging apps has now made it on to the Android version.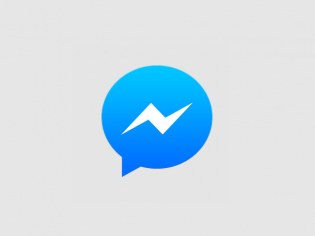 While some may find it handy and practical, indeed the new update for Facebook Messenger for Android will simply help you express yourself better. The new update adds the ability to add text or scribble doodles on to your photos before sharing them with your friends.
Indeed the update is nothing much and will only add this new feature, that seems to have made its way from other ephemeral messaging services like Snapchat and even Slingshot; an app that Facebook released recently.
The usability of the new feature will certainly depend on how much you use Facebook Messenger to begin with; and how busy you are. This is because the option pops up once you have selected a photo to send from your already available stack of gallery images. Yes, Facebook as of now will only allow you to add doodles to the images that are stored on your phone and not the one that you just clicked (which is why it is a bit lame and does not fit in).
If you are the expressive types, you can simply add a doodle after selecting an image and then hit send. It does offer a level of practicality in terms of helping you click a screenshot of a map and then mark arrows to guide someone, but then again there are better apps for that such as Clarisketch that we reviewed earlier.