RBI Makes Online Buying More Secure | TechTree.com
RBI Makes Online Buying More Secure
All transactions for purchase of items and services within India will be done through a bank in the country and in rupees.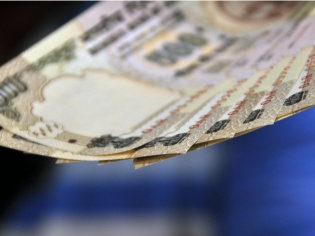 Move away from dollars, embrace rupees. This is the new directive from The Reserve Bank of India (RBI) to e-commerce companies, which stated that any online transaction using credit cards for the purchase of items and services within India must be done through a bank within the country.
India has one amongst the most secure credit card transaction systems in the world, so this could be a good news for users as it reduces the risk of fraudulent practices. Apart from this the move also ensures that foreign exchange transactions don't happen for local purchases.
In its statement, the RBI said, "It has come to our notice that despite the above clarifications there are instances of card not present transactions being effected without the mandated additional authentication/validation even where the underlying transactions are essentially taking place between two residents in India. It is also observed that these entities are evading the mandate of additional authentication/validation by following business/payment models which are resulting in foreign exchange outflow."
Large e-commerce players such as Amazon, Google Play and Uber are seen to be on the receiving end of the new RBI guidelines. However, Indian banks and payment gateways could stand to gain from the move, as merchants will have to route all transactions through them, leading to an increase in business.
India is being looked at as a prime market by companies such as Amazon, Google and Uber. The world's largest e-commerce company Amazon, recently announced that it will invest $2 billion in its Indian marketplace in order to better compete with Flipkart. The country has also become Uber's largest market outside the US, boasting of a presence in 10 Indian cities.
The RBI added that despite the restrictions being effective as off immediately, it will give businesses time until October 31 to comply. The focus seems to be on improving transaction security, but could have several other repercussions in the e-commerce space in India.
TAGS: RBI, E-Commerce, Internet, financial transactions, Amazon, Uber, Google Play