Google's Update For Hangouts Takes Inspiration From Facebook Messenger | TechTree.com
Google's Update For Hangouts Takes Inspiration From Facebook Messenger
The biggest UI change will come in the form of chat heads which will alert users of new messages.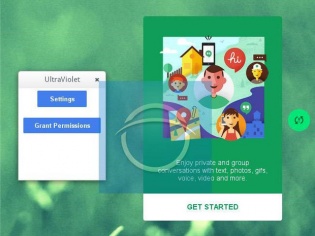 Google seems to be working on a new look for its Hangouts messaging client, taking cues from Facebook's Messenger app for Android. A build codenamed Ultra Violet was stumbled upon by Chrome tinkerer Florian Kiersch, who claims Hangouts could be in for a massive interface change.
The biggest feature will come in the form of inclusion of "chat heads" which is an idea taken directly from Facebook's Messenger app for Android. However, Kiersch says that is only one of the several changes being made to the UI of the Hangouts app as well as Chrome extension.
The chat heads will supposedly appear on the homescreen, just like with Messenger, and users will be able to move them anywhere on the screen. When the chat heads are clicked, users will be greeted to a new Hangouts experience, however not much of the other UI changes are visible in the leaked images.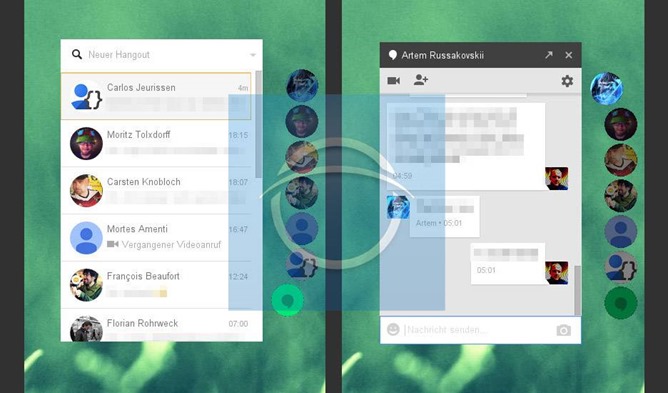 For now, the new Hangouts experience isn't quite ready for public consumption - it relies on experimental extension APIs in Chrome's developer channel, and still - predictably - has some bugs to work out.
Details on its functionality are also sparse. There's no word on whether the new extension would me more functionally powerful than the current extension (for example, if it would sync SMS), or whether this floating experience would come to Android, but it appears that the new experience is still in its early stages. Here's hoping we hear something official soon.
TAGS: Google, Hangouts, messaging client, Facebook, Messenger