Microsoft Waives Windows Phone Licence Fees For Indian Brands | TechTree.com
Microsoft Waives Windows Phone Licence Fees For Indian Brands
Microsoft gives an agressive push to its smartphone platform.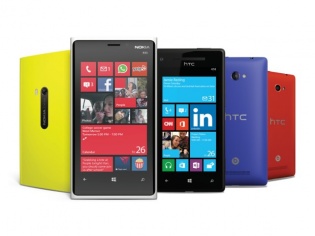 Last month, at Mobile World Congress, Microsoft announced that nine new companies have joined the Windows Phone camp. Many were surprised to see, LAVA (XOLO) and Karbonn in this list. Seriously, why would these Indian mass-market brands pay licencing fees for Windows Phone when they're doing quite well with the free Android OS?
According to The Times Of India, Lava and Karbonn chose to go ahead with Micorsoft's platform simply because the Redmond company agreed to forgo the licencing fees. It's said that usually the manufacturers pay $5 to $15 per handset.
Windows Phone 8.1 is going to support affordable quad-core Snapdragon chips and dual-SIM setup. With these new features and partners, Microsoft may finally be able to dent the Android marketshare.
TAGS: Mobile Phones, Windows Phone, Karbonn, xolo