Soundscaping the Stumps: The Best Soundbars for 2023 Cricket World Cup finals Set-Up | TechTree.com
Soundscaping the Stumps: The Best Soundbars for 2023 Cricket World Cup finals Set-Up
The Cricket World Cup is a major international cricket tournament held every four years. Teams from different countries compete in one-day matches to win the championship. It's a platform for top cricketers to show their skills and brings nations together in a spirit of friendly competition. Millions of fans from all over the world watch, making it a global celebration of cricket. It's a big event that crowns a new world champion and creates memorable moments in the sport's history.
As the cricket fever reaches its peak with India securing a thrilling victory and advancing to the finals, it's time to enhance your viewing experience with a Soundbar that brings the stadium-like audio atmosphere right into your living room. Imagine the electrifying roar of the crowd, the crisp commentary, and the immersive ambiance transporting you and your friends into the heart of the action during the finals. To ensure you don't miss a beat of this historic moment, here are the top five Soundbars that will elevate your World Cup finals experience to new heights of sound quality and immersion.
GOVO GoSurround 750: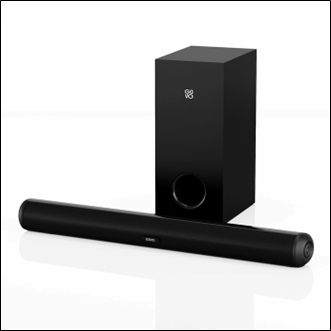 Amidst the vibrant backdrop of the World Cup celebrations, where the rhythm of sports and friendship unite, the GOVO GoSurround 750 Soundbar emerges as the perfect companion for the ultimate viewing experience. With its 4 x 2.25 Explosive drivers boasting a peak output of 120 Watts, GoSurround 750 ensures that every cheer, every win, and every thrilling moment is delivered with astonishing clarity and depth. Thanks to Bluetooth V5.3, they can connect wirelessly from up to 30 feet away, enjoying seamless connectivity and freedom of movement. Available now on Amazon at an attractive price of Rs. 5499/-
JBL Cinema SB241: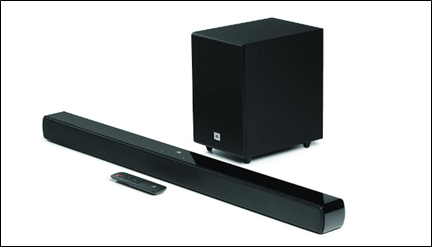 This season, where the pulse of sports and friendship resounds, the JBL Cinema SB241 takes the spotlight as the ultimate companion for an unparalleled viewing experience. The JBL Cinema SB241 delivers 110 Watt of powerful sound from two full range drivers. Also the wired subwoofer provide that extra deep bass to boost your listening experience of the World Cup and Music entertainment. SB241 with Dolby digital delivers powerful sound that will enhance the match experience. Now available on Amazon, it's poised to transform your World Cup viewing into a thrilling, stadium-like experience, all at an attractive price of Rs. 8,499/-
boAt Aavante Bar 610: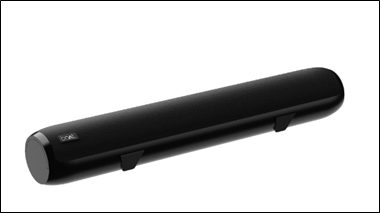 As the anticipation for the upcoming cricket finals builds, enhancing your viewing experience is essential, and the boAt Aavante Bar 610 is here to take it to the next level. With its 25W RMS Signature Sound, 2.0 Channel with Dual Passive Radiators, Upto 7 Hours Playback & Multi Connectivity, you can immerse yourself in the match with a stadium-like atmosphere, feeling every cheer and victory as if you were in the stadium. Don't miss a beat of the World Cup excitement – enhance it with the boAt Aavante Bar 610. Available on Amazon at an affordable price of Rs. 1,999/-
GOVO GoSurround 950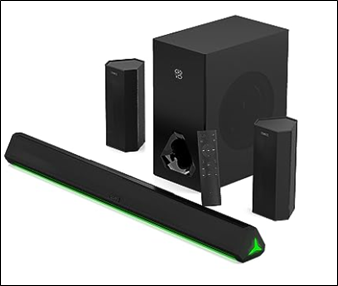 This World Cup finals, elevate your home entertainment with the GOVO Soundbar 950. It boasts a 5.1 channel setup with powerful 280 Watt output and 3D Surround Sound, accompanied by a deep 6.5" subwoofer. Enjoy dynamic LED lights, 5 Equalizer Modes, and easy remote control. This premium soundbar delivers crystal-clear audio quality, ensuring you never miss a moment of the action, whether you're watching the game in your living room or hosting a viewing party. Available on Amazon at an affordable price of Rs. 8,499/-. The GOVO Soundbar 950 is the perfect addition to your home entertainment setup.
ZEBRONICS Juke BAR 3850: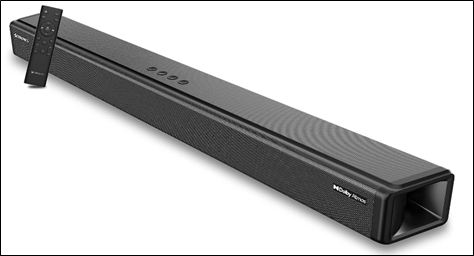 Experience immersive sound with ZEBRONICS Juke BAR 3850 PRO Dolby Atmos soundbar that delivers powerful sound with Dolby Atmos experience. The soundbar has a front-facing quad 6.35cm drivers, and top dual 5.08cm drivers to make your entertainment larger than life with Dolby Atmos technology. Whether you're gearing up for intense World Cup matches or just enjoying your favourite tunes, this speaker provides a cinematic audio experience. You won't miss a moment of the action, thanks to the Multi connectivity options. Stay in the game without worrying about anything. Available on Amazon at an affordable price of Rs. 7,998/-. With these top-tier Soundbars, let's make the 2023 Cricket World Cup a truly immersive and unforgettable experience.
TAGS: Soundbars