Music Lover's Paradise: Elevate Your Audio Experience with These Incredible Gadgets | TechTree.com
Music Lover's Paradise: Elevate Your Audio Experience with These Incredible Gadgets
If music is your ultimate source of solace and joy, then you're in for a treat. We've scoured the tech landscape to bring you a selection of cutting-edge gadgets that promise to take your audio experience to new heights. From crisp beats to immersive melodies, these devices are tailor-made for the discerning music enthusiast. Welcome to your very own "Music Lover's Paradise.
1. Nokia 130 Music: Start your audio journey with simplicity and nostalgia. The Nokia 130 Music is not just a phone, but a compact music player that lets you groove to your favorite tunes on the go. With its long battery life and dedicated music buttons, you can relive the charm of the past while enjoying your modern-day playlists. Featuring a big battery and a powerful speaker, the Nokia 130 lasts long and plays loud. Whether you want to go hands-free on calls or play the FM radio for the entire room, it delivers clear sound from dawn till dusk. Durable and user-friendly, the Nokia 130 will stand by your side day in and day out. Press and hold the Music key to open the MP3 player¹ and dive into your tracks stored on the MicroSD card. Alternatively, tune into local stations with the FM radio. Whichever option you choose, you can enjoy your music all day long, using headphones or the built-in improved loudspeaker. The choice is yours.
Learn more about Nokia 130 Music
2. Nokia 5710: With the Nokia 5710, music becomes a lifestyle. This feature-rich phone boasts an integrated music player that ensures your tunes sound their best. Plus, its sleek design and customizable features make it a statement piece for any music aficionado.
Your music, your rules. The Nokia 5710 XpressAudio features a unique and game-changing design, purpose-built for new realms of audio freedom. The phone houses a pair of wireless earbuds beneath a sleek and robust slider – pop them out when you want to listen and put them back to charge when you're done. And if you want to listen to music with friends, just switch to the phone's loudspeaker.
Discover the Nokia 5710 XpressAudio
3. Sony Party Speaker SRS-XV800: Turn any gathering into an unforgettable music experience with the Sony Party Speaker SRS-XV800. This powerhouse delivers powerful sound that fills the room, while its dynamic lighting effects create a club-like ambiance. Bring the party wherever you go!
Whether you're hosting an epic party or enjoying your favorite movie or TV show, this speaker will provide the immersive experience you need. The XV800 offers powerful, room-filling sound no matter what you're listening to or where you're listening from. So, don't compromise—play music loud and clear or enhance your movies and TV with the XV800.
Life should be lived at full volume. That means getting your friends together, turning up the music to full volume, and dancing all night to clear, rich sound. With our new X-series range of speakers, you can make the most of every single moment, power parties you'll remember forever, and always live your life out loud.
https://shopatsc.com/collections/all/products/sony-srs-xv800-x-series-wireless-portable-bluetooth-karaoke-party-speaker-ipx4-splash-proof-with-25-hrs-battery-tv-sound-booster-built-in-handle-wheels-omnidirectional-sound-and-ambient-lights-new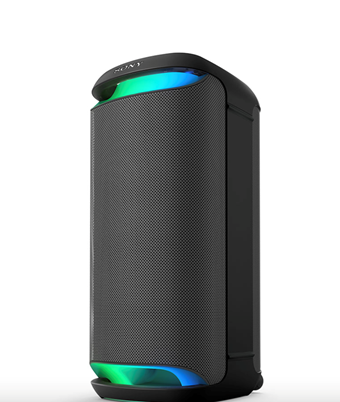 4. Sony Earbuds WF-C700N: Immerse yourself in a world of musical bliss with the Sony Earbuds WF-C700N. These true wireless earbuds offer noise cancellation, allowing you to escape into your melodies without any distractions. Enjoy premium sound quality and convenience rolled into one.
The WF-C700N headphones with noise cancelling, all-day comfort, and immersive sound quality allow you to enjoy music anywhere. Cancel out background noise with Noise Sensor Technology or use the Ambient Sound Mode to stay connected to your natural surroundings. Adjust ambient sound with the Sony | Headphones Connect app to control your listening experience.
https://shopatsc.com/collections/all/products/sony-wf-c700n-bluetooth-truly-wireless-noise-cancellation-in-ear-earbuds-360-ra-multipoint-connection-10-mins-super-quick-charge-20hrs-batt-life-ipx4-ratings-fast-pair-app-support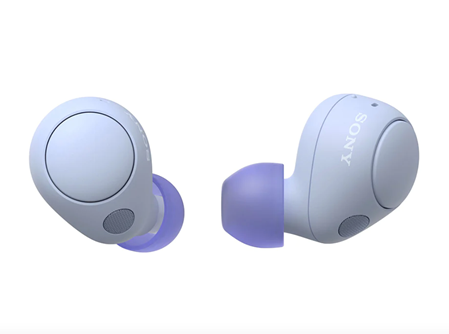 5. Tecno Pova 5 Pro: Unleash your music's potential with the Tecno Pova 5 Pro
This smartphone isn't just about calls and texts—it's a pocket-sized music studio. With powerful speakers and enhanced audio features, your tracks will resonate with depth and clarity. The RGB light at the back of the phone resonates with the emotions of digital natives. This LED light matches with the rhythm of the music with its Pure and Party mode vibing to your soulful party music.
When it comes to enhancing your audio experience, these gadgets are your keys to unlocking a world of sonic wonders. From the nostalgic charm of Nokia's music phones to the contemporary brilliance of Sony's speakers, earbuds, and headphones, your musical journey is about to get a serious upgrade. So, immerse yourself, groove on, and let the melodies transport you to your very own music lover's paradise.