Meet the Ambrane PowerHub 200: A 60000mAh Portable Powerhouse for all your adventures - from laptops to mini fridges! | TechTree.com
Meet the Ambrane PowerHub 200: A 60000mAh Portable Powerhouse for all your adventures - from laptops to mini fridges!
Ambrane, India's leading consumer electronics and mobile accessory brand, proudly introduces its groundbreaking innovation – the PowerHub 200.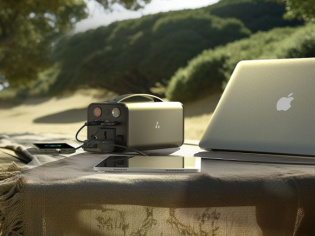 This exceptional device brings seamless compatibility across a wide range of gadgets, from smartphones to laptops and mini fridges, making it the perfect companion for extended journeys. The PowerHub 200 is available at ₹14,999/- on Flipkart, Amazon and their official website.
Whether on a camping trip, capturing scenic vistas, or simply staying connected on the go - the 60000mAh capacity can sustain extended outdoor activities. For photographers and content creators, its 200W power output proves invaluable, to capture and create without limitations. From charging smartphones and other devices to keeping mini fridges operational, the PowerHub 200 combines rugged durability with exceptional power capacity.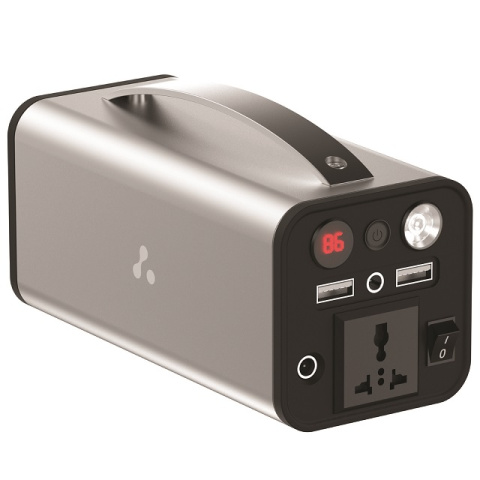 Proudly Made in India, the PowerHub 200 is accompanied by a 365-day warranty. This robust device boasts a versatile range of charging options, including USB A, QC 3.0, DC, and AC ports, providing a holistic user experience. The inclusion of a digital battery indicator furnishes users with real-time insights into the device's power status. Furthermore, the integrated LED and SOS flashlight doubles as an invaluable tool during emergencies, underscoring its utility beyond conventional charging.
PowerHub 200 is fortified with multiple layers of chipset protection, safeguarding against overcharging, overheating, and short-circuits, ensuring your devices are charged securely. Its strong yet portable build makes it ready to face outdoor adventures with ease.
Speaking about the product, Mr. Ashok Rajpal, Director at Ambrane, expresses his excitement, stating, "I'm thrilled to introduce the PowerHub 200, a revolutionary portable power station with an impressive 60000mAh capacity and versatile charging options. It's your assurance of staying powered anywhere and fueling anything – be it smartphones or mini-fridges. At Ambrane, we are committed to keeping you seamlessly connected, and the PowerHub 200 marks our latest stride toward this commitment."
Ambrane, a reliable name in electronics and accessories, impresses yet again with the PowerHub 200. Known for innovation and quality, Ambrane sets higher standards. The PowerHub 200 is the perfect investment that redefines portable power, reflecting Ambrane's dedication to enhancing lives through technology. This product showcases their commitment to simple, functional, and dependable solutions, firmly establishing its standout position in their remarkable lineup.
TAGS: Ambrane