Light up Diwali celebrations with Nokia devices | TechTree.com
Light up Diwali celebrations with Nokia devices
Diwali, one of the most significant festivals in Indian culture, celebrates new beginnings and the triumph of good over evil.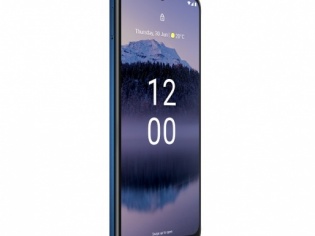 The festival of lights is almost here and there can be no better time than this festive season to gift a best-selling Nokia devices to loved ones. Double the joy with your loved ones, this Diwali, with these tech-friendly gifts, that will leave them overwhelmed.
Unable to make up your mind on what to buy your close ones this Diwali. Skip the long search for the perfect Diwali gift with this list of amazing and your very own Nokia devices.
Nokia G11 Plus
This Diwali, your loved one deserve the new Nokia G11 Plus, with signature build quality and updates ensuring longevity with Android 12.
Celebrate Diwali with, Nokia G11 Plus, that packs its massive upto three-day battery in a slim Nordic design, giving you a license to forget to charge for an entire weekend and kick battery anxiety to the curb. Available on Nokia phones only, the Super Battery Saver will squeeze an extra few hours when you need it the most.
The 50MP camera is assisted by AI technology to produce clear, dynamic photos in any lighting conditions, so you can get creative. The Super Night algorithms mode will make sure details are clear in the darkest hours of the day.
An answer to people's go-to screen size, the 6.5" HD+ display hits the sweet spot – feels comfortable in the hand and fits nicely in the pocket. The seamless experience thanks to the 90Hz refresh rate makes Nokia G11 Plus a dream to browse and explore on. The device is available in Lake Blue and Charcoal Grey options via Nokia.com starting at INR 12499.
T10
Gift your loved one, the binge worthy Diwali. Nokia T10 is the portable, family-friendly tablet that makes streaming, working or video calling a joy, thanks to an 8" HD display and dual stereo speakers. Rigorous durability testing and 3 years of monthly security updates ensure it goes the distance. And thanks to Android 12 – with 2 years of OS updates1, as standard – your device will feel brand-new for longer.
With an 8" HD display and richer audio experience, you can stream all your favourite shows and movies in HD. Simply log into Netflix or your other favourite providers via the Google Entertainment Space. Nokia T10 Wi-Fi was launched, now Nokia T10 LTE variant is also available across leading retail outlets, Nokia.com & other online portals. Nokia T10 3/32 GB LTE is priced starting at INR 12799.
Nokia 2660
Nokia 2660 Flip is the perfect gift this diwali, designed to bring you closer to the ones you love. With a big display, easy-to-use interface, and a long battery life, talking and texting has never been so easy. It's easy to hear with loud audio settings and Hearing Aid Compatibility (HAC). With the emergency button, you can contact a loved-one instantly if the need arises.
The flip functionality of the Nokia 2660 Flip makes call handling simple by bringing the mic and earpiece closer to you. A generous 2.8" display and zoomed-in user interface mean you never waste time second guessing what is on the screen, whilst the convenient front display ensures incoming calls are easily recognized.
The big, tactile buttons make navigating seamless and texting error-free. Loud and crystal-clear sound settings make it easy to hear if someone is calling or texting. Available on Nokia.com, e-commerce sites and all retail outlets at INR 4699.
Nokia 5710 Express Audio
The XpressMusic heritage and comes with in-built wireless earbuds that are stored and charged within the phone itself. The innovative design is paired with loudspeakers, audio control buttons, and a big battery to bring you seamless audio for any situation.
Whether you're using the phone speaker, loudspeaker or wireless Nokia XpressAudio earbuds, the Nokia 5710 XpressAudio meets any audio needs throughout the day. Dedicated music buttons make playback easy, the in-built MP3 player stores thousands of your songs, and wireless FM radio keeps you in the loop at home or on the move, as well as delivering great sound.
The detachable wireless earbuds deliver on convenience and when they are not in use they are housed beneath a sleek and robust slider on the back of the phone - saving you space in your pocket, stopping you wondering where they are, and letting you charge on the go.
The wireless earbuds will also be compatible with your smartphone should you wish to switch between devices. Available on Nokia.com, e-commerce sites and all retail outlets at INR 4999
Nokia 8210 4G
Nokia 8210 4G is inspired by yesterday, built for tomorrow with outstanding design and renowned Nokia phones build quality. Designed just like its predecessor, has a big 2.8" display and zoomed user interface, making communication easier than ever. The updated display frame adds a fresh twist to the instantly recognizable Nokia 8210 look courtesy of function keys adapted for today, and elegant island keymat with separated keys and an intuitive interface.
The Nokia 8210 4G is rich in features, including the in-build MP3 player, wireless and wired FM radio, and a camera to capture life's best bits – alongside a slice of retro courtesy of fan-favorite games like 'Snake'.
Nokia 8210 4G is a nod to its predecessor, bringing you even bolder design principles in an array of striking colours. Talking and texting is easier than ever thanks to crystal-clear audio, a big display, and an easy-to-use interface. Plus, a big battery delivers longer talk time, and weeks of standby time, so you can switch off with confidence. Available on Nokia.com, e-commerce sites and all retail outlets at 3999.
TAGS: Nokia