Is There an ESG Bubble Building Up? | TechTree.com
Is There an ESG Bubble Building Up?
For now, India seems to have ignored the trend that's catching up in the West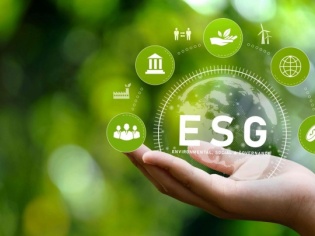 Most enterprises in the developed world appear to have taken environment, social and corporate governance (ESG) as a factor that could decide future growth of economies. The same isn't true for India, where it is just the brand image pressure that is even bringing these alphabets into everyday lexicon.
However, a recent report by Boston Consulting Group did suggest that Indian companies too were adopting sustainable business practices for a few reasons besides brand image. Sustained growth requirements and pressure from investors and stakeholders such as rating agencies, customers and even employees, seem to be fast catching up.
Of course, one would be hard pressed to expect India to produce at least one of the 1000 unicorns that Larry Fink, Chairman and CEO of BlackRock said in his annual mail to CEOs this January. Fink said these unicorns would be sustainable, scalable innovator startups that would help the world decarbonize and make energy transition affordable to consumers.
"About 51% of the organizations ranked pressure from stakeholders as one of their top reasons to invest in sustainability initiatives, especially those focusing on ESG-based considerations," the BCG report had said. In fact, a slew of countries have made ESG disclosures mandatory and this number would go only northwards in the coming years.
A start has already been made whereby the top-1,000 listed companies by market capitalization would mandatorily file business responsibility and sustainability reports from the current financial year. And once this number grows, we can expect some whizkids in the country to come up with their own solutions that push ESG further to the top of the national agenda.
TAGS: esg, India, sustainability