India's Smartphone Exports Cross $1Bn Mark | TechTree.com
India's Smartphone Exports Cross $1Bn Mark
Govt.'s PLI scheme appears to be bearing fruit in its second year, with Apple and Samsung on the fast lane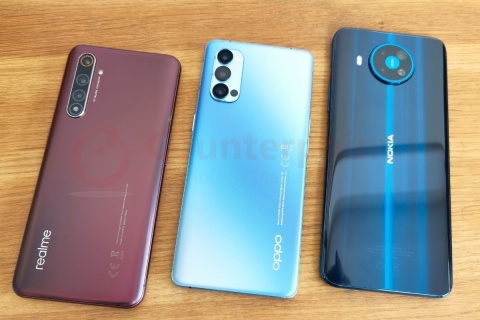 India's smartphone exports have crossed a significant mark in September. The export-oriented scheme launched by the central government in 2020 under what is known as the PLI scheme, has resulted in exports worth $1 billion in September, the first time it's touched this number. Two major global players Apple and Samsung appear to have hit the fast lane in recent months.
A report published by ET quoted smartphone export numbers for the first six months of FY 2022 to suggest that it had doubled to $4.2 billion from $1.7 billion a year ago. Till date, the maximum exports in dollar terms was achieved last December when India shipped handsets worth more than $770 million. This number stood around $700 million over the June-August period.
A primary contributor to this growth has been Apple's contract manufacturers led by Foxconn, Wistron and Pegatron through the first half of 2022 as well as the sustained efforts by Samsung, which reportedly hit the production targets from the very first year of the 5-year production-linked incentives (PLI) scheme launched by the government in 2020.
According to available data, Samsung reached the midpoint of the scheme last month and in the remaining 30 months, it could witness a further push on manufacturing of the handsets from India. The India Cellular Electronics Association indicates that the estimated value of handset exports indicated a 200% growth in September.
Both Samsung and Apple now account for close to 80% of all smartphone exports from India in the two years since the government had initiated the Rs.40,995 crore PLI scheme in April 2020. In fact, this is a remarkable achievement, given that smartphone exports contributed to just 1% of total production in FY 2017 and around 16% in FY 22. This number is slated to touch 22% by the end of the current fiscal year.
Government data shows that not only has smartphones become the single largest contributor to India's electronics export basket, devices made in the country are now getting shipped to several geographies such as the UK, Austria, Itay, and the Netherlands, in addition to the Middle East and Africa.
TAGS: Smartphones, Apple, Samsung, exports