Apple rejigs iPhone 14 production targets | TechTree.com
Apple rejigs iPhone 14 production targets
Instead of focusing on the iPhone 14, the company wants more of the iPhone 14 Pro devices in the market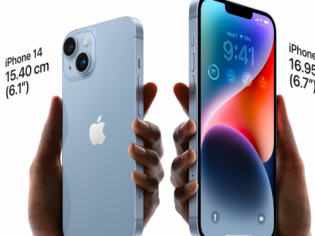 Barely days since Apple planned to shift the production of its flagship iPhone 14 production to India, we are hearing that the company may actually recalibrate its entire manufacturing schedule with a marked shift towards the more premium offerings of its latest smartphone.
This year's iPhone 14 lineup has delivered on multiple vectors with little complaints from both fanboys and the rest of the world. Be it the cameras or the design and interactivity, the iPhone 14 series does push the envelope beyond the iPhone 13 range. What's more, Apple has offered better batteries and improved connectivity at the same price as its last series.
In spite of all these changes, the iPhone 14 lineup isn't proving to be a popular choice, leading Apple to readjust its production targets by cutting down additional orders for the device. A report by Bloomberg says the company manufactured 90 million units in the second half of last year and asked its partners to make 6 million more this time - one that it has now scaled back.
The story being that the base model of the iPhone 14 range is just an iterative update over the iPhone 13 while the iPhone 14 Pro received more significant updates. This has resulted in more demand for the latter model, leading Apple to get more of it on the assembly lines. As for the iPhone 14 Plus, it goes on sale only next month and further changes could happen thereafter.
In fact, there were reports last week that Apple had asked Foxconn to reduce the production of its iPhone 14 due to sluggish demand. In fact, tech analyst Ming Chi-Kuo also claimed that the company was out to enhance production of the Pro models due to their growing popularity over the base model.
Which essentially means that Apple is killing two birds with one stone. It is using its Chinese manufacturing facility to bolster output for handsets that saw greater demand while moving the lower end models to its relatively new facilities in India. Readers would recall that the iPhone 13 production began in India only in April and within six months Apple shifted the iPhone 14 manufacture to the same facility.
JP Morgan had also reported recently that Apple would shift a quarter of its iPhone production to India within the next three years, though the total output from this geography would still account for just about 5% of its total output.
TAGS: Apple, iphone 14 pro, iphone 14 pro max, iphone 14