Apple Shifts iPhone 14 Manufacture to India | TechTree.com
Apple Shifts iPhone 14 Manufacture to India
Could this development mean that the company is finally hedging its China bets?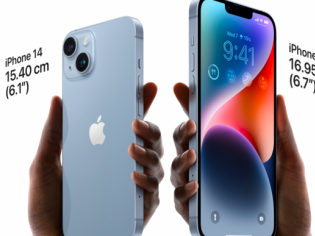 Is it Advantage India in the battle with China around the highly competitive smartphone manufacturing business? We believe there is definitely a perceivable shift when it comes to Apple and its decision to move production over to Indian shores of its flagship iPhone models.
Readers would recall that in 2017, Apple first began making the iPhone SE in India - a device which was at best a stripped down version of its top end handset, meant exclusively to get more people into the iOS ecosystem. Thereafter, the company brought the iPhone 11 when it launched the next generation device.
The same was the case with the iPhone 12 though with the iPhone 13 series, Apple shifted some part of its manufacture to India within months of the handset hitting the stands. However, now Tim Cook has hastened this process by commencing iPhone 14 manufacture from Foxconn's Chennai facility barely three weeks after its unveiling.
So, yes Apple is hedging its China bets by expanding its India presence, but one mustn't forget that the iPhone is just one of the devices and there's still lots of stuff that the company retains at its plants in China. A majority of the Macbooks, the iPads, the Airpods and much more still come out of Chinese plants.
What we do know though is that Apple's move to consider India for manufacturing comes after the company was prompted to seek alternatives to China after clashes with the Xi Jinping administration. Towards this end, we also know that its global manufacturing partner Foxconn has finalized a 400-acre facility in Gujarat to manufacture microchips in association with the Vedanta group and is pouring in $19.5 billion as the tech partner in the deal.
As for iPhone lovers, the good news is that if you want for a few more days or weeks, the iPhone 14 that was on your radar could come with a Made in India marking.
TAGS: Apple, iphone 14, iphone 14 pro max, iphone 14 pro