Smartphone Brands Readying Upgrades to 5G Handsets | TechTree.com
Smartphone Brands Readying Upgrades to 5G Handsets
In case you purchased a 5G device some time ago, you needn't worry as it will work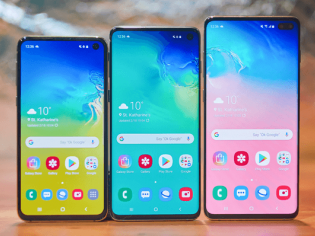 Smartphone companies are getting set to upgrade their existing 5G handsets so that they can support the standalone networks such as Reliance Jio that plans to roll it out over the next month or so. RIL chairman Mukesh Ambani had announced that they would be launching a standalone 5G network as against others that plan to take the non-standalone route.
While the non-standalone mode only the radio access network is upgraded to 5G while the core of it would continue on the existing 4G infrastructure. However, with both radio access and core networks getting upgraded, Reliance Jio is hoping to make it first to the Indian market.
The 5G core includes virtualized, software based network functions that allows operators to cater to multiple network requirements that may not be possible if the core and the radio access aren't upgraded simultaneously. Put plainly, Reliance Jio is taking the premier position as Airtel is said to be rolling out its services in a non-standalone mode.
The challenge that users who bought 5G enabled smartphones might have is that many of these could be supporting only non-standalone mode. However, reports indicate now that most of the device makers are rolling out over-the-air updates to their handsets so that these can support standalone networks too.
However, what's more intriguing is that just when the country is headed into 5G mode, reports are rife that we could soon see satellite connectivity. The Satellite Industry Association of India believes that the government was evaluating the prospect of enabling such connectivity over their smartphones - of course this could be a response to Apple's feature on its iPhone 14.
"At present, any usage of satellite connectivity in the consumer space is governed by the Global Mobile Personal Communication by Satellite (GMPCS) clause under the Department of Telecommunications. This clause lays down regulatory guidelines that any individual needs to follow in order to subscribe to satellite connectivity services in India," an official has said.
TAGS: 5G Phones, 5G, Smartphones, Reliance Jio, Airtel