Google is the World's Data Harvester-in-chief | TechTree.com
Google is the World's Data Harvester-in-chief
And at the same time we have India's biggest data harvester - the IRCTC - actually junking plans data monetization plans over a public outcry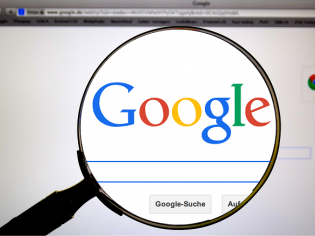 Search leader Google collects the maximum number of data points from its users from among all the global big-tech companies. It collects as many as 39 data points, which puts it on top of a list of five companies that include Twitter, Amazon, Facebook and Apple, the last named getting only 12 data points from its customers.
Twitter (24), Amazon (23), Facebook (14) is how the other companies stack up when compared with Google, according to a recent analysis done by StockApps, a stock market app that suggests and compares data. The study also claimed that while Google harvests the most data from its users, Twitter and Facebook store more information on its servers than needed.
In a parallel universe, India's biggest data guzzler - the IRCTC - has junked plans to monetize its passenger data following an uproar around privacy concerns. The company said in a statement released to the stock exchanges that it had withdrawn a tender seeking consultants to suggest business strategies using the available data.
While a parliamentary panel had sought information from IRCTC on user data security and privacy, the rail passenger e-ticketing monopoly faced flak over its data monetization plans in the absence of a data protection framework in India. "Due to the withdrawal of the Personal Data Protection Bill 2018 by the government, the e-tender for appointment of consultants for data monetization of IRCTC floated, has been withdrawn," the statement said.
Company officials had sought to clarify that monetizing digital assets did not tantamount to storing names and Aadhar identities or PAN card and bank details of passengers. The data would be limited to a passenger's travel habits including entry and egress points as well as catering options and usage of other facilities on the website.
Coming to the Google story, one could soon get an app that notifies users each time Google collects their data. Some iPhone users may have observed that the handset notifies users when apps seek to track their movement or other details. Reports say a developer named Bert Hubert has created such an app that will notify all tracking.
According to 9to5Google, the Googleteller app utilizes IP addresses that Google provides. Therefore, the Google Teller will sound an alarm to let you know that your data is being shared with Google when it notices that your system has connected to any of these IP addresses.
StockApps believes that most people lack patience or the time to read through lengthy privacy notes that each website or app shares. It is also unlikely that users have the requisite legal knowledge to figure out what these privacy policies mean. Which is why an app that tells users when they're being tracked by Google could be a good bet from this SuperSnooper.