Smartphones: A Barometer to Measure Social Inequality | TechTree.com
Smartphones: A Barometer to Measure Social Inequality
Recent researches suggest higher volumes at the top of the smartphone price tree while offtake has stagnated elsewhere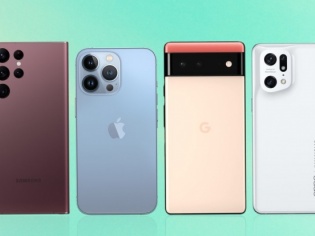 Gone are the days when the offtake of consumer goods were perceived both as an indicator of economic growth and sometimes as a measure of disposable income in society. Today, all one needs to do is study the smartphone sales numbers to get a clear picture of the levels of social inequality in a region or even a country.
Data crunched by several market analysts such as Counterpoint Research and IDC India now suggests a definite shrinkage in the "affordable segment" of smartphones, which one could safely assume ranges between the Rs.15,000-Rs.20,000 band. Ironically, this decline is met by a higher offtake in the flagship categories of most brands.
Analysts argue that the slump can be attributed to lesser disposable income due to inflation, which has also made devices costlier because of higher input costs and component shortages. On the other side of the spectrum, top-end devices from Samsung, Apple, OnePlus etc. seem to be witnessing robust demand from across India.
The trend appears to pervade other categories such as motor vehicles where demand for top-end vehicles continue to be robust while those at the entry level have seen a slump. Of course, one needs to keep in mind that companies manufacture only limited numbers when it comes to expensive devices, while the rest are mass produced.
A recent report from CRISIL underscored the point that cars priced around the Rs.10 lakh range saw a 38% growth in the current fiscal year as against a modest 7% uptick in the case of small cars during the same period. These numbers could also be attributed to the fact that the relationship between actual numbers and percentages tend to be skewed.
The data says that premium smartphone sales (above Rs.40,000) surged 83% in the quarter ending June compared to a year ago, while those in the affordable segment and entry-levels declined to 17% compared to last year's numbers for the same period.
TAGS: Smartphones, Premium Smartphones, entry-level smartphone