iPadOS 16 Launch Could Get Delayed | TechTree.com
iPadOS 16 Launch Could Get Delayed
It may not arrive alongside the next version of the iPhone software that Apple usually launches together during its Fall event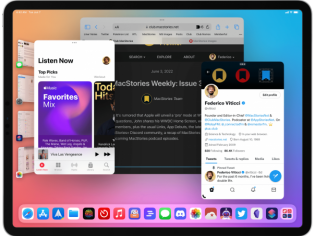 In the past, we've been hearing rumors of several changes that Apple has been building into the multitasking and collaboration aspects of the iPad's operating system. The company even asked users and developers to get used to the fact that the new Stage Manager user interface is here for the long haul.
Now, Bloomberg's Apple watcher Mark Gurman quotes anonymous sources to claim that unlike in the past where new versions of the smartphone and tablet operating systems from Apple used to arrive at the same time, this time the iPadOS may get delayed. Which means, while we can expect the iOS next version in September, the same for iPad may arrive a month later.
Gurman says the delay is due to the work that is going on with the Stage Manager, the preview of the iPadOS 16 that received a mixed response initially. Experts argued that the piles take too much room on the screen with the app windows requiring a lot of effort to be placed where one wants them to be.
The Apple watcher also says that the shift to Stage Manager would allow the company to launch the operating system alongside fresh new iPad hardware. The company is still said to be working on the iPad Pro to include the new M2 chip as well as a base level iPad that will finally shift over to the USB-C port.
It was earlier reported that the iOS beta code indicated that Apple would do away with the iPad home hub support. However, there were a round of clarifications later that the iPad wouldn't be losing support for what it can do but it won't get some important upgrades. "iOS 16 and iPadOS 16 will continue to support iPad as a home hub with no loss in functionality," Apple spokesperson Catherine Franklin had said.