iPhones Lead Apple's April-June Growth in India | TechTree.com
iPhones Lead Apple's April-June Growth in India
The company shipped six million handsets, which is the highest ever it has done in the Indian market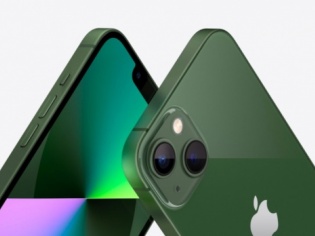 Earlier last week, Apple had reported third-quarter earnings that beat Wall Street expectations for both sales and profits and resulted in a resurgence of its stock prices. The crucial numbers relate to only two aspects of the company - a 3% growth in iPhone revenues to $40.67 billion, and a 12% spike in services revenue to $19.6 billion.
Why do we say so? Quite simply, none of the other revenue streams did well. While other products revenue fell 8% to $8.08 billion, Mac revenues dropped by 10% to $7.38 billion and those from iPad slipped 2% to $7.22 billion. Now, juxtapose the fact that Apple shipped 1.2 million iPhones to India in the said quarter, and you know where the shift is taking us.
India is at the forefront of Apple's growth
During the earnings call, Apple revealed that the company had doubled its year-on-year revenues from India during the April-June quarter of 2022. "We also saw June quarter revenue records in both developed and emerging markets with very strong double-digit growth in Brazil, Indonesia, and Vietnam, and a near doubling in India," CEO Tim Cook said.
According to CyberMedia Research, Apple's 1.2 million iPhones shipment to India during the quarter represents a 94% year-on-year spike and makes it the biggest delivery to the country of all time. This, given the fact that it was only as late as the iPhone 6 that Apple began selling its handsets in India around the same time as the global markets.
Wonder how Mr. Tim Cook feels about this? It's worth mentioning that Apple shipped six million iPhones through 2021, thus doubling its market share in the smartphone business, where the Chinese brands have ruled the roost for several years now. What's more, Apple's numbers run contrary to Counterpoint Research data that says smartphone shipments fell 5% in India.
Where is this trend heading towards?
However, it does give us early indications of what could be in store for the future. Cheaper handsets did sell during the period, but the demand for premium end devices was where the growth was robust. Income disparity could be kicking in or it may be just that revenge shopping is a trend that isn't quite over post the two Covid-19 waves.
Apple too has come up with innovative schemes that drive affordability through financial tie-ups that takes care of the upfront cost of the acquisition. In fact, if anything iPhones are only expected to get dearer due to the slide in the rupee but Apple seems to have done the smart thing by absorbing some of these exchange rate pressures.
Given that Apple's growth in India was largely driven by the iPhone 13 and the iPhone 12, it may be pertinent to mention that things may remain unchanged in the next quarter as the world awaits the launch of the iPhone 14 in September. Festival sales during October and November could witness a robust spike in iPhone sales once again.