Should We Turn off Location Tracking on Phones? | TechTree.com
Should We Turn off Location Tracking on Phones?
Given that smartphone companies are continuously collecting such data and are legally bound to share it with governments, we think it's time to do so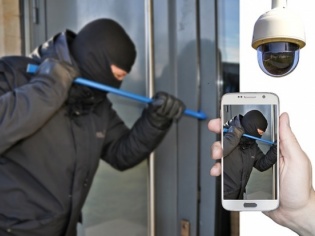 That surveillance has become part of civil society is no more under question. What remains though is how much of it is necessary and where does one draw the line over privacy as a human right? Though India has drawn up some tough laws around these topics, the fact remains that surveillance technology is steadily breaking barriers.
The story of Pegasus software and Israel's NSO group, already fresh in our collective memories, received another jolt when pro-democracy protesters in Thailand claimed several activists were targeted by the spyware. If you do not find that shocking, try this - a report in TechCrunch claims US Homeland Security used mobile location data to track people on a much larger scale than previously known.
What's that got to do with us in India?
Now if you think how all of this affects us in India, here's something to chew on. Eight months ago, a committee was set up to investigate whether India law enforcement agencies had used Pegasus to snoop on members of the civil society. Now, the panel is all set to submit its report to the Supreme Court.
The committee's report is expected to provide more information around the Pegasus Project of 2021 whereby a global investigation found traces of the software on the smartphones of people belonging to groups such as lawyers, human rights activists, journalists and politicians. Of course, India was one of ten countries where traces of the software was located.
The spyware, made by Israel's NSO Group, is supposed to be licensed only to vetted governments. The Supreme Court had reviewed the interim report in May last and gave it another month to complete the job.
If the US can snoop, where does it leave us?
Documents obtained by the American Civil Rights Union (ACLU) reveals that data collection has by and large been without warrants. It revealed that much of the data was gathered by the US Immigration and Customs Enforcement (ICE) and the Customs and Border Protection (CBP), both ostensibly to survey the possibility of illegal entry into the country.
Most of the data came to CBP via a contract with Venntel, a location data broker that aggregates and sells such information that it siphons off smartphone apps. By acquiring such data, the officials sidestepped the legal process that the government needs to traverse in order to access smartphone data, the report says.
But there's more. The government agencies in the US claimed smartphone data contains no personal identification information despite the fact that it allows officials to track individuals. They also claimed that the data is a totally opt-in feature and users can voluntarily turn off such information on their devices.
Maybe it is time that we take a bit more time to study our smartphones and look at the apps that collect such data without specific approvals, given that most apps ensure that the default setting allows data to be freely shareable. And Android phone users need to be doubly careful, given that it is the world's biggest data guzzler that owns the operating system.
TAGS: Smartphones, location tagging